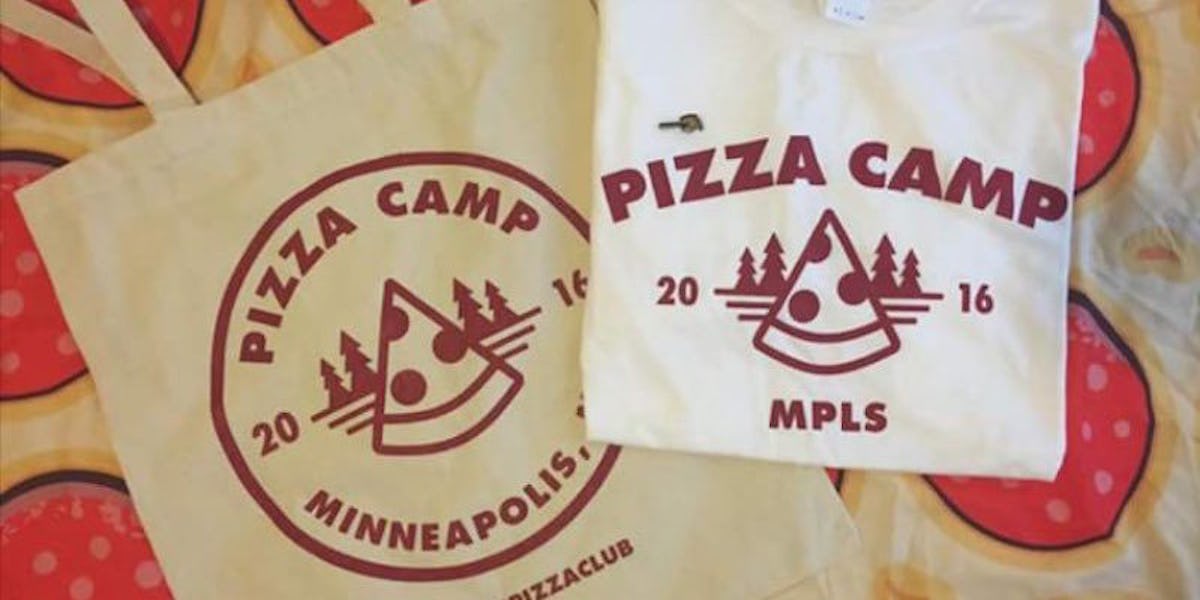 There's Now A Pizza Camp For Adults... And You Thought Your Camp Was Perfect
Twitter
If you love pizza just as much as you love avoiding the realities of adulthood, you might want to put your dollar slice down for a moment and pay attention.
Apparently, there's an event called "Pizza Camp" in Minneapolis that lets you relive the glorious memories of your childhood while crushing pies on pies of pizza.
Hosted by the Minneapolis Pizza Club and Grown-Up Club, Pizza Camp is basically an adult summer-camp style getaway that features programming and entertainment for pizza-minded individuals.
JUST REGISTERED FOR PIZZA CAMP LIKE FORREAL THIS IS NOT A DRILL pic.twitter.com/RO4JdhE6KX — shanrif (@shanrif) September 12, 2016
That's right. There's an overnight summer camp that lets you stuff your face with piping hot pizzas in the middle of the wilderness.
And if you ask me, this might be the best thing that has ever happened to outdoor activities.
That is the face of pure, beaming joy.
When you're not diving face first into a glorious, cheesy pie, you can participate in a variety of fun camp activities like archery and canoeing.
The creators of this camp have really hit the bullseye.
Or you can satisfy your appetite for creativity by trying your hand at some pizza-inspired arts and crafts.
I FEEL LIKE A KID AGAIN JUST LOOKING AT THIS.
If you're looking for some entertainment while you eat your beloved slices, the camp programming also features some pretty awesome performances.
They love pizza as much as we do!
This place even has a build-your-own pizza station and toppings bar.
You can create the pie of your dreams and cook it yourself in a mobile wood fired pizza oven.
This saucy summer camp costs $125 per pizza lover, and includes programming, a place to stay and your mouthwatering pizza meals.
You even get a Pizza Camp swag bag stuffed with all sorts of goodies like pizza-themed apparel and enamel camp pins.
Unfortunately, this year's Pizza Camp went down last weekend.
However, you can start stepping up your pie consumption now in order to prepare for next year's tasty camping trip.
Citations: "Pizza Camp" Is a Pizza-Themed Getaway for Pizza-Loving Adults (First We Feast)