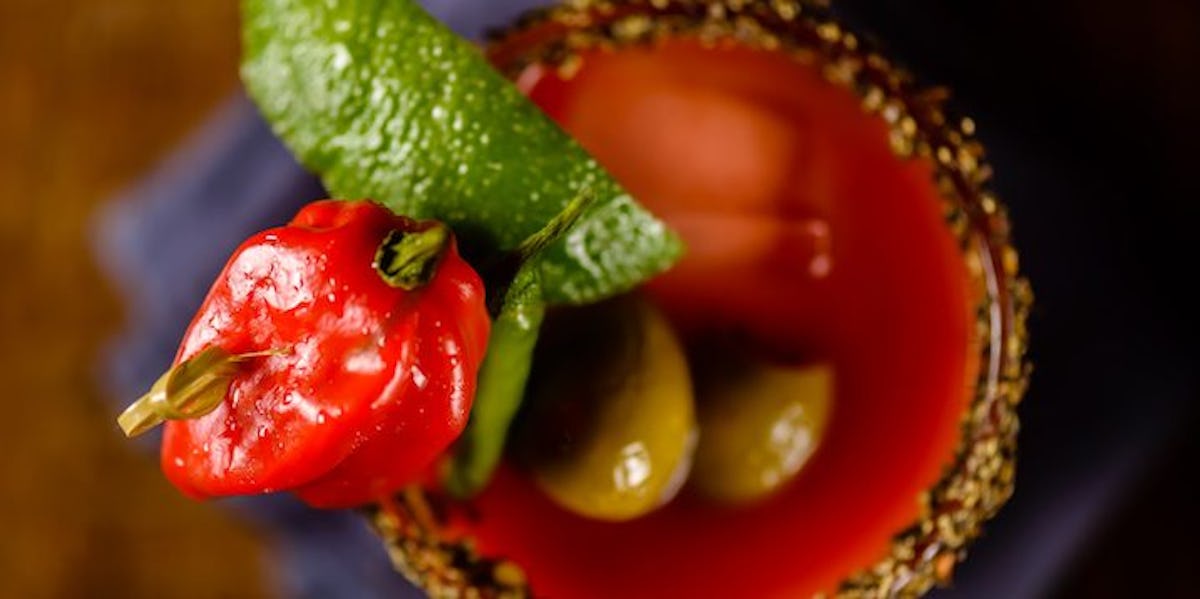 Restaurant With Best Bloody Mary Reveals Key Ingredient You're Not Using
When I need to curb a gnarly hangover, I always go for a tall and tasty AF bloody mary.
It's not everyone's go-to brunch cocktail, but for those of us who do love it, we love it hard.
Elite Daily recently attended The 4th Annual Bloody Mary Festival in Brooklyn, where we had the opportunity to sample nothing but the best bloodies the borough has to offer.
The event, which was hosted at the lovely Grand Prospect Hall, invited people from all over the New York City area to come and sample different takes on the traditional bloody mary.
The basic ingredients in this delicious cocktail include tomato juice, vodka, salt, pepper, Worcestershire Sauce and any type of hot sauce, though Tabasco is the usual choice for most.
However, there was nothing basic about the bloodies we got to sample.
Every cocktail at the festival managed to put their own unique spin on the drink, whether that meant bacon-infused vodka (YUM), a pickle for garnish or a carefully balanced array of hot sauces.
As delicious as they all were, there can only be one winner at The Bloody Mary Festival.
Despite some steep competition, The Lobster Joint, located in Greenpoint, took home first place for both "Best Traditional Bloody Mary" and "People's Choice."
Elite Daily spoke with the bloody mary aficionados to see what helped them take home the prize.
Although they wouldn't reveal their exact secret recipe to us, they did say,
The lobster claw that we add really makes the bloody mary. Other than that, keep it simple with garnishes and spices. You should always get hit with flavor after flavor, like salt, citrus etc.
Although my mouth was practically on fire by the time I made my way over to try Lobster Joint's winning cocktail, I have to agree the lobster claw is both a unique and super tasty touch.
Congrats to Lobster Joint!