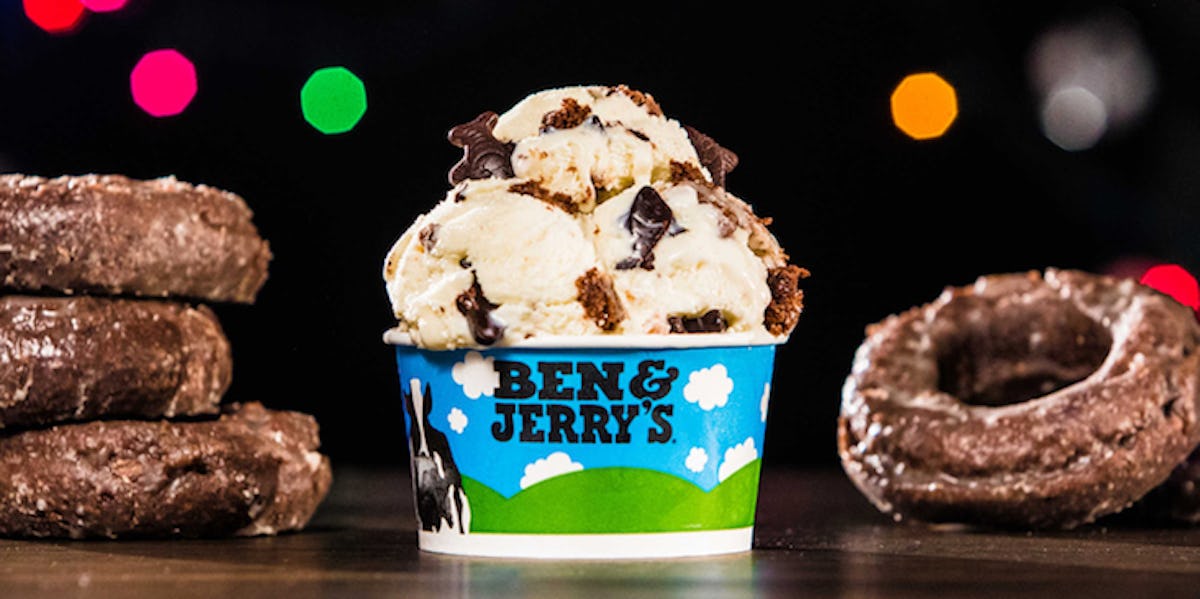 Ben & Jerry's Upcoming Flavor Has "Chocolate Donut Swirl" And We Need It ASAP
If you're a lover of unique ice cream flavors that you can find at your local convenience store, you know you can always count on Ben & Jerry's.
To continue the trend of ice cream innovation, Ben & Jerry's is releasing the limited edition Freezer Reprise to commemorate the band Phish's 13-night run at Madison Square Garden (MSG).
Freezer Reprise will be made with "sweet cream ice cream with a vanilla glaze, chocolate donut swirl, chocolate donut pieces, and fudge fish," according to Ben & Jerry's.
Wait, did they say donut? OK, so how can we get our hands on this delicious new flavor?
Well, it won't be easy. The limited edition Freezer Reprise will only be available on July 21 outside of MSG, and again on August 6 during a webcast of the Phish concert at the Three Needs Taproom & Brewery in Burlington, Vermont.
This isn't the first time Ben & Jerry's has worked with Phish. You might be a familiar with Phish Food ice cream and frozen yogurt — made with marshmallow and caramel swirls, and fudge fish.
Phish Food might be a solid option if you can't get to New York or Vermont on the specified dates.
Along the years, Ben & Jerry's has released a number of limited-edition flavors, each more unique than the next. They've created Peanuts! Popcorn!, Wavy Gravy, and Dastardly Mash.
Not to mention, they've created flavors in honor of more celebrities, including:
Let's hope that Ben & Jerry's decides to bring their Freezer Reprise to ice cream shops and stores around the United States. I'd even settle for it to be available for a limited time, as long as I can get my hands on it somehow.