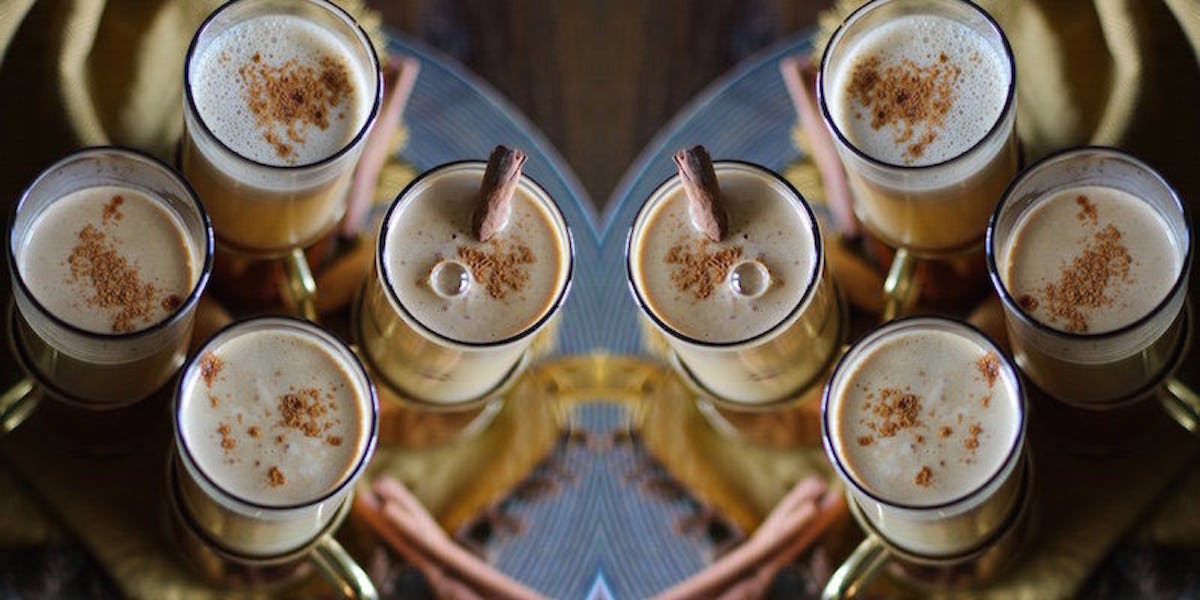 25 Boozy Fall Drinks That Will Make You Forget All About That PSL (Photos)
Everyone knows fall is the best time of year to sip on seasonal flavors.
But if you've been getting a buzz on PSLs alone, put down the Starbucks cup and listen up because you've been doing fall beverages like a basic bitch.
I mean, don't get me wrong, PSLs are a delicious way to get your pumpkin spice pick me up.
However, there's just one thing missing from this almighty drink.
Booze. Lots and lots of booze.
Yep, when it comes enjoying the divine drinks of fall, I prefer the kind of buzz that normally turns into a blackout.
From cocktails teeming with the taste of cinnamon to tipsy apple and pumpkin spiced sips, there are endless ways to turn up as the leaves fall down.
So in order to help to get in the fall spirit, we set out to find a bunch of awesome, boozy beverages perfect for sweater weather season.
And trust me, these are way better than pouring a sh*t ton of vodka in your PSL and waking up in pumpkin patch somewhere.
Take a look at the pictures below to see some awesome autumn-inspired cocktails.
Apple Cider Mimosas
Cranberry Thyme Gin and Tonic
Maple Bourbon Cocktail
Halloween Pumpkin Punch
Cranberry and Cinnamon Whiskey Sour
Pumpkin Beer Float
Warm Vanilla Cider
Kahlua Pumpkin Spice Hot Chocolate
Mulled Pear and Ginger
Autumn Sangria
Pumpkin Spice Whiskey Cocktail
Warm Apple Pie Cocktail
Spiced Citrus Honey Hot Toddy
Caramel Apple Martini
Pumpkin and Apple Pie Jello Shots
Sparkling Apple Cider Sangria
Pumpkin Spice Dark and Stormy
Sleepy Hallow Cocktail
Hot Pumpkin Pie Cocktail
Hot Buttered Rum with Cider
Kahlua Pumpkin Spice Caramel Mudslide
Pumpkin and Apple Cider Fizz
Spiced Apple Cider Margarita
Pumpkin White Russian
Candy Corn Martini