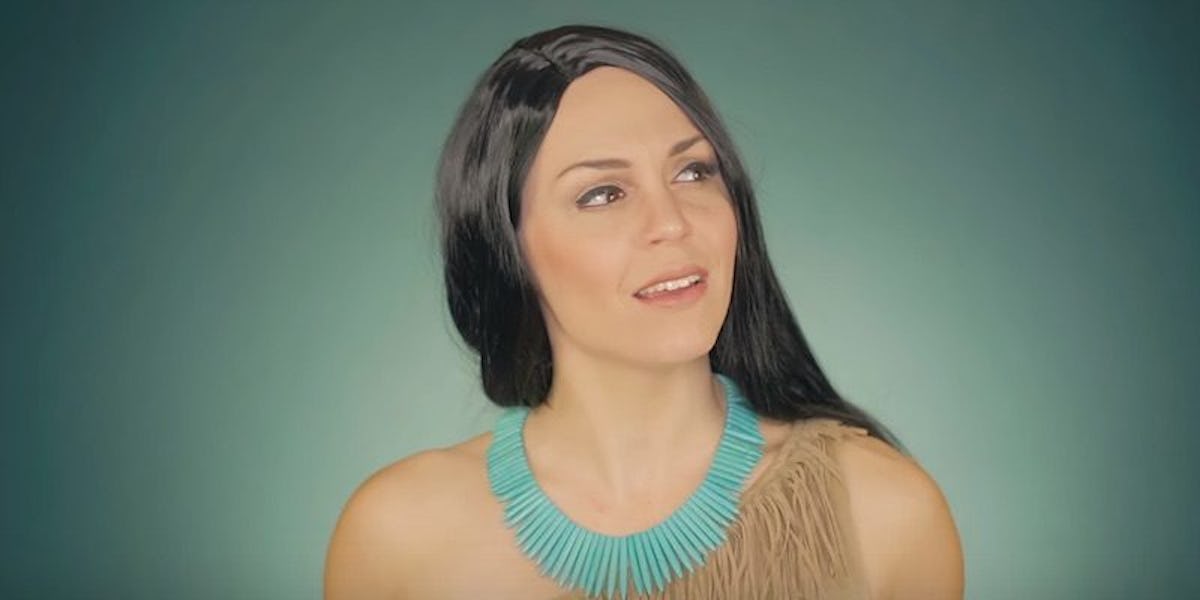 This Woman Shows How Much Disney Princesses Have Changed Over Time
YouTube
Evynne Hollens must have dropped stacks on this custom-made Disney princess gear. Like, staaacks.
The singer transformed into all 14 Disney princesses to perform a medley of songs in the video above.
Dresses by EllaDynae also star in the video, which garnered nearly 600,000 views on YouTube.
Hollens masters each song effortlessly, and her wig game is serious.
The mother of one must be super entertaining during playtime, especially considering the sheer range of costumes in her closet.
Follow Hollens' lead and embrace your inner (or, if you DGAF, your outer) princess.
Citations: Watch the Evolution of Disney Princesses Over Time (Cosmopolitan)