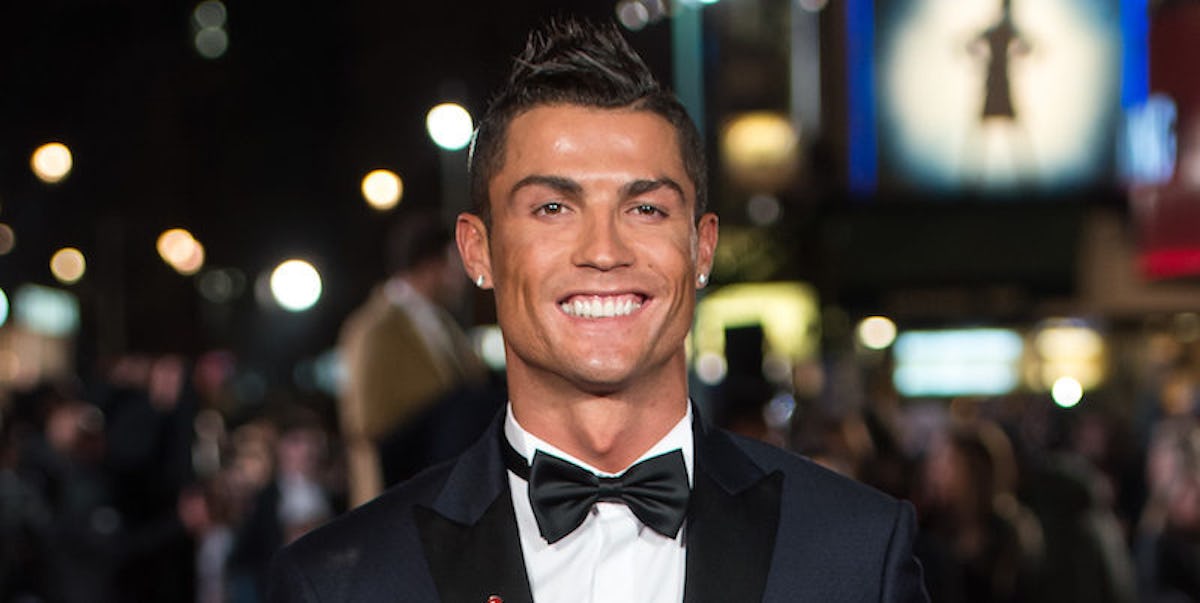 15 Photos Of Cristiano Ronaldo That Will Make Your Ovaries Explode
Getty Images
By now, you may have heard about the latest GQ cover driving women wild.
If not, let me fill you in.
Cristiano Ronaldo, along with Alessandra Ambrosio, just stripped down to his skivvies for the body issue of GQ magazine, and you might want to open up a window because things are about to get seriously steamy up in here.
As the magazine states,
They have the best bodies of any two humans of Earth -- so when GQ put together a Body Issue, Cristiano Ronaldo and model Alessandra Ambrosio were no-brainers for our (shirtless, kick-ass) cover.
Between his sexy smirk, smoldering eyes and smokin' hot bod, it's not hard to see Ronaldo is one of the finest football players around.
But then again, this isn't the first time this blessed babe made us swoon over his shirtless photos.
So, we set out to satisfy all of your athletic eye-candy cravings by finding a bunch of Cristiano Ronaldo photos that will basically make your ovaries explode.
Seriously, try not to drool on your laptop as you check out the pictures below.
If you've been following the hottest soccer players in the game...
You probably know Cristiano Ronaldo is totally killin' it...
Both on the field...
...and in the latest edition of GQ magazine.
Yep, if you haven't seen his latest shoot, you might want to open up a window...
And take a moment to catch your breath...
...because this sizzlin' stud looks insanely f*cking hot.
But, then again, this isn't the first time Ronaldo made us fall head over heels.
Between his huge muscles...
Chiseled six pack...
Devilish good looks...
And charming, sexy smile...
...Ronaldo definitely takes the win for being one of the most irresistible athletes of all time.
I mean, seriously, just look at this fine football fella.
I think it's safe to say most of us would do anything for a chance to score with this babe.