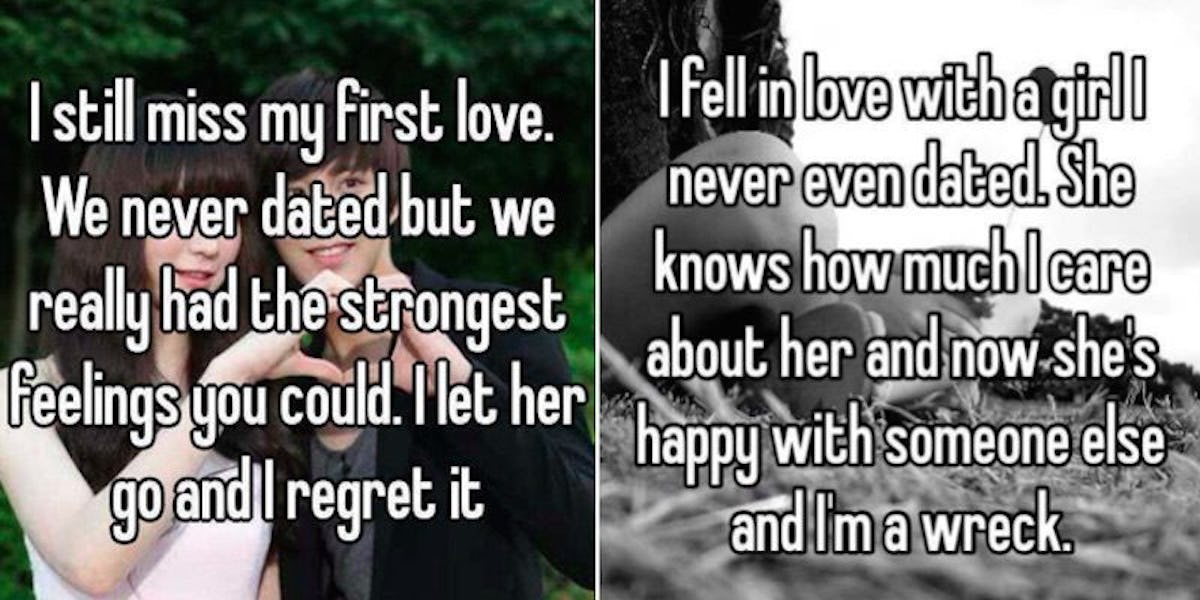 Confessions From People Who Never Dated Their Crushes Will Break Your Heart
It's been said, "You can't miss what you never had."
But if you ask me, that's a load of bullsh*t. Whoever came up with that phrase clearly never experienced what it's like to catch feelings for the one who got away.
Yep, there's nothing that haunts us all like the "what ifs" in life, so sometimes it can be really hard to let go of someone who had the potential to be your bae in shining armor and live happily ever after by your side.
But don't worry. When it comes to being hopelessly hung up on someone you never dated, it turns out you're not alone.
Whisper, the app that lets you anonymously share all of your secrets with the world, recently asked some people to get real about why it's so damn hard to get over the people they were never even dating in the first place.
It just goes to show you don't always need an official title to experience the dull, lingering pain of having your heart broken by your almost ex.
Take a look at the pictures below to see people confess what it's like to get over the SOs they never even had.
It doesn't have to be official to hurt.
You always miss your first love the most.
I still can't seem to move on.
Love is a real motherf*cker.
He doesn't even know who I am.
Nothing haunts you like the "what ifs" in life.
You don't have to be dating to catch feelings.
I just can't get her out of my mind.
I don't even know why I'm jealous.
I wish we had taken it to the next level.
If he only knew how I really felt about him.
She made me scared to get serious with anyone else.
For more relationship confessions, check out Whisper.