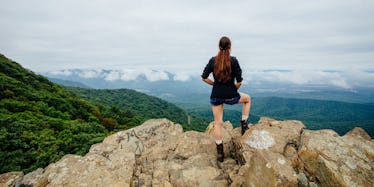 Video Captures The Beauty Of Earth's Most Breathtaking Travel Destinations
St. Augustine once said,
The world is a book, and those who do not travel read only one page.
As someone with an incurable case of wanderlust, I couldn't agree anymore.
From magnificent glacier-capped mountains and dusty, red deserts to woodland forests, lush jungles and exotic sandy beaches -- there's no denying planet Earth is home to some insanely beautiful places that will leave you in awe.
Today happens to be Earth Day, so there's no better time to get outside, look around and take a moment appreciate the wonders of the world we live in.
If you're stuck at your desk all day, don't worry. You can still get in on the Earth Day appreciation without leaving the office.
JukinVideo just posted a video in honor of Earth Day that lets you tag along on a digital trip to all of the top travel destinations around the globe. The awesome video shows people getting in touch with mother nature as they explore canyons, climb waterfalls, hike through national parks, hit the surf and go on epic adventures in a variety of outrageous places.
Seriously, if you're someone who loves to travel, you might want to look away because you're about to get some major vacation FOMO.
For a closer look at the breathtaking travel destinations, check out the video above.