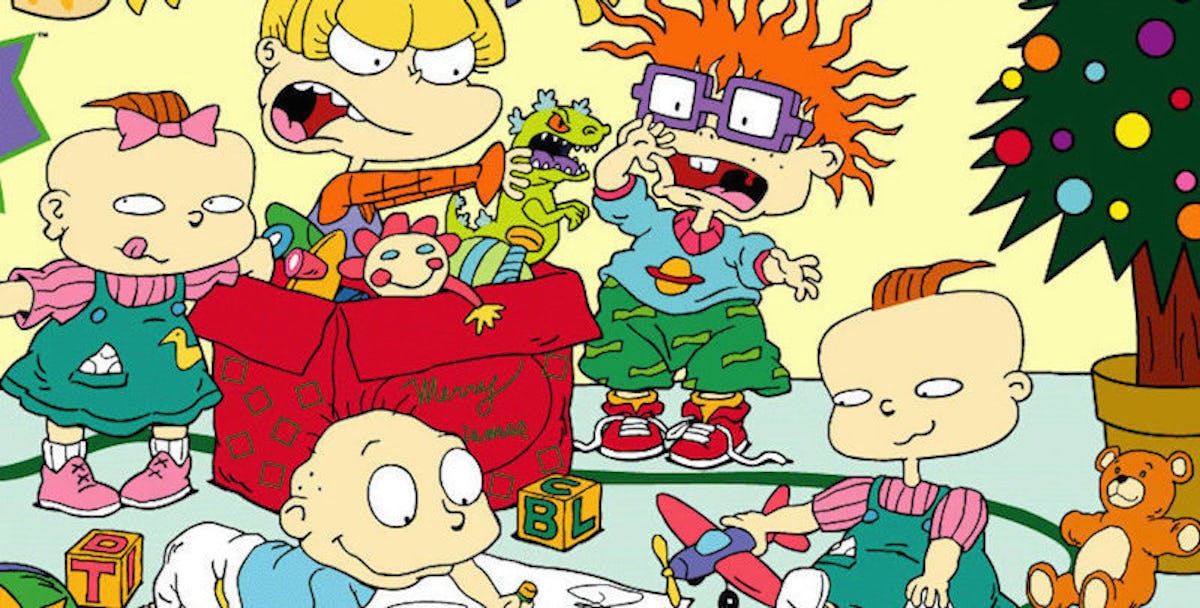 Here's What Your Favorite 'Rugrats' Characters Look Like In Real Life (Photos)
Nickelodeon
Nickelodeon had a lot of great cartoons back in the day.
But I think most 90s babies would agree the best show of that era was "Rugrats."
As a kid, I was basically obsessed with this show, and if it was still on air today, there's a good chance it would still be my favorite cartoon.
If you're a fan of "Rugrats," you probably remember what this iconic squad of babies looked like on screen.
Who could forget Tommy's bald head and blue shirt, Angelica's purple dress and pigtails or Chuckie's messy bright orange hair and square glasses?
But have you ever wondered what your favorite "Rugrats" characters look like in real life?
While they may have all mastered toddler talk, it turns out none of the cast members were even close to the ages of their characters on the show.
We recently set out to uncover all of the voices behind the six babies who stole the show, and you'll definitely be surprised when you see what these characters actually look like when they're not concealed behind diaper-clad drawings.
Take a look at the pictures below to see your favorite "Rugrats" IRL.
Elizabeth Daily: Tommy Pickles
Kath Soucie: Lil DeVille
Tara Strong: Dil Pickles
Christine Cavanaugh: Chuckie Finster
Dionne Quan: Kimi Finster
Cree Summer: Susie Carmichael
Cheryl Chase: Angelica Pickles
Talking Rugrats with a very important dumb baby!! Have a safe, fun Labor Day!! my 90's Kids!! pic.twitter.com/qVsM8OIyKT — Cheryl Chase (@cherylchase) September 5, 2015