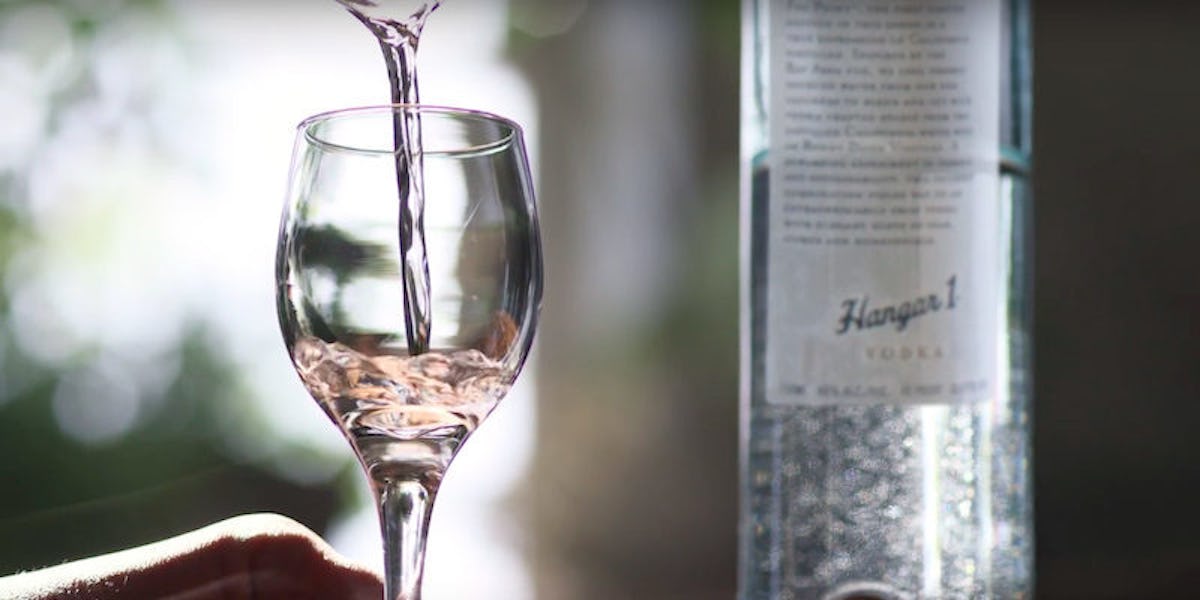 This California Vodka Maker Is Using A Very Unusual Method To Save Water
YouTube
One California distillery is going to peculiar lengths to save water in the wake of the West Coast's devastating drought. The company, Hangar 1, which is based in the Bay Area, has incorporated fog -- yes, fog -- into its recipe for more reasons than one.
Apparently, the company created the fog-infused vodka using a combination of California grape wine and water harnessed from fog catchers during the distilling process. So the vodka, aptly named Fog Point, isn't actually made from fog, but the foggy water does add a certain flavor to the finished product.https://instagram.com/p/BFowtytRRcc/embed/
As head distiller Caley Shoemaker explained to Time, the fog water "has a little bit of an earthy note to it." She elaborated, saying,
For some reason what always springs to my mind is like, if you're standing next to a stream on a warm day, the scent of moist rocks.
And here we all were just licking moist rocks were fun. According to Shoemaker, the finished product has a multi-layered flavor that tastes "almost like an Asian pear," with some added honeysuckle and citrus notes. Sounds like a fine way to get your booze on to me.
As an added benefit, 100 percent of Fog Point's profits will go toward water conversation. Now that's something we can all toast to. Pre-order your own bottle of alcoholic fog today and watch the video above for a cinematic explanation of the process.
Citations: Whimsical distillery creates vodka made using real California fog (Mashable)