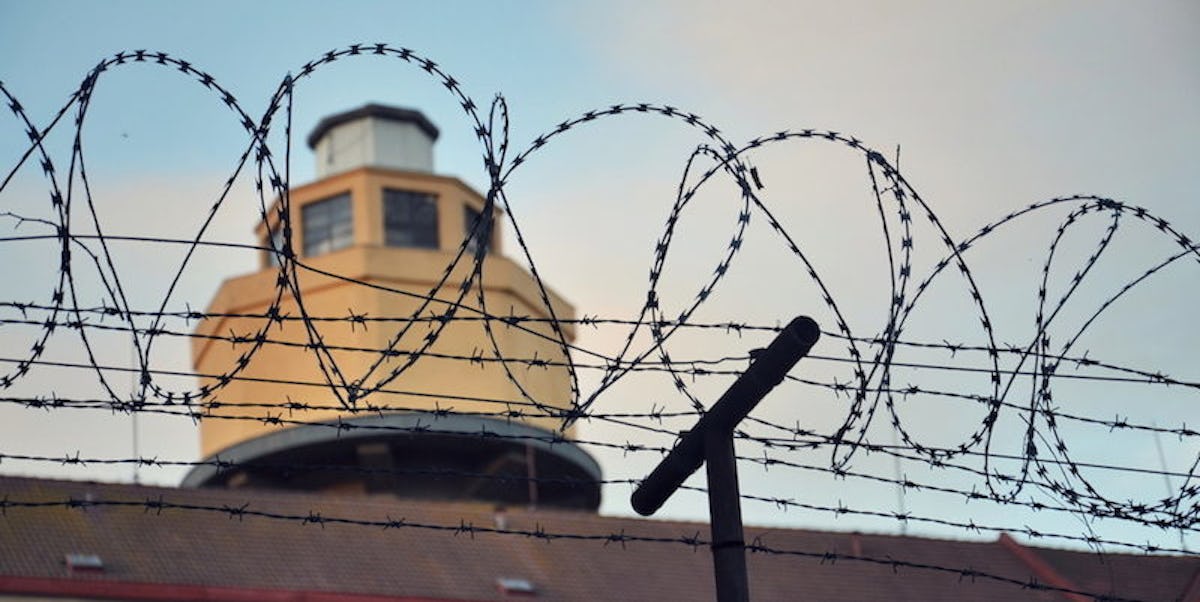 This California Prison Is About To Be Turned Into A Medical Marijuana Farm
Shutterstock
Last Thursday, the Coalinga City Council voted on two local measures regarding marijuana, both of which have passed. The first measure, which passed in a 4-1 vote, allows compliant cannabis cultivation within city limits -- effective immediately.
Also passing council approval was a proposal to sell the city's dormant prison to Ocean Grow Extracts, which manufactures medical grade cannabis oil products. They purchased the Claremont Custody Center for 4.1 million dollars, and will use it both to grow the marijuana and process it into their line of medicinal extracts.
The city council is considering further ordinances that will allow dispensaries and deliveries to patients within its city limits in the near future. While some in the community were divided on these measures, the ability to pay off the city's almost $4 million in debt helped change a lot of minds. So they are taking each step cautiously to find ways of appeasing as much of their constituency as possible.
It may take a while to convert the former jailhouse into a medical marijuana facility, but it will be worth it. At least 100 jobs will be created, with potentially more depending on the company's success. Many more could be created by further ordinances allowing more cannabis commerce, and thus more prosperity to this struggling community.
Is it not a sign of the times that a community – once betting its uncertain future on imprisoning people for selling marijuana, and losing – will now blossom and flourish from that same substance? Could nothing be more emblematic than this turn of events? This is the kind of thing that the Gods of Irony themselves pray to.
And, hey, didn't I just say something about putting marijuana in prisons? This Prophecy Kush is some serious business, guys.
This article was originally posted on WeedHorn. 
Citations: Abandoned California Prison To Be Turned Into Medical Marijuana Farm (WeedHorn)