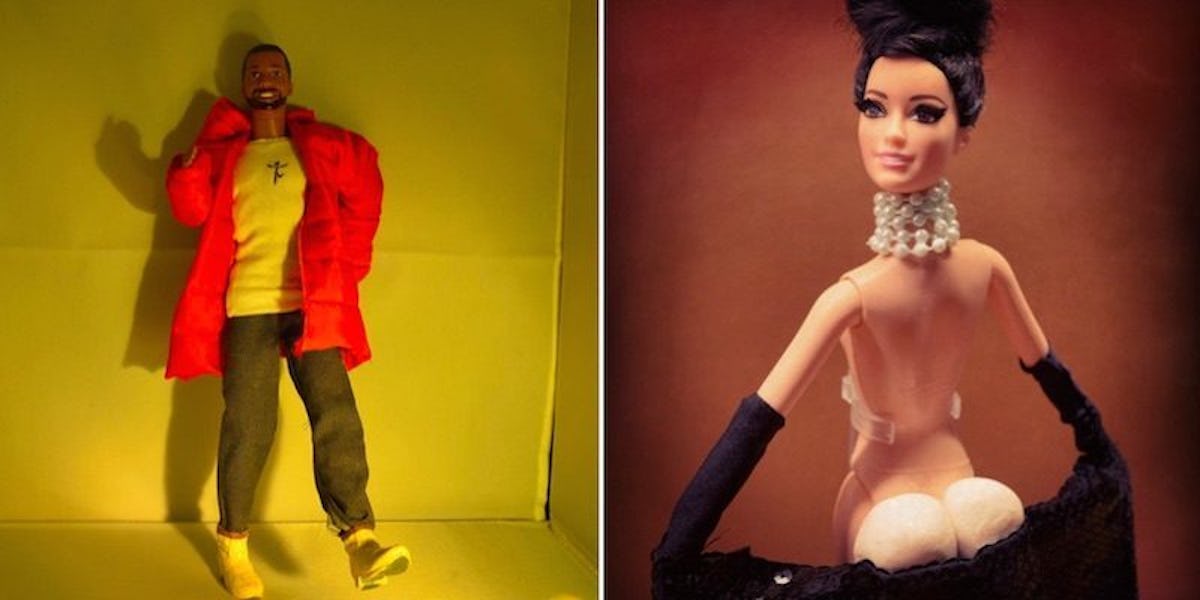 This Amazing Instagram Recreates Iconic Pop Culture Moments With Barbies
Instagram Instagram
It's no secret Barbie is a woman of many talents.
Whether she's slaying the fashion scene, taking on yet another profession or just sitting around looking flawless AF, this gal seems to have it all.
But, did you know Barbie is also taking over the world of entertainment news?
That's right. It turns out Hollywood in plastic is even more fantastic than the real deal (and no, we're not talking about the silicon kind of plastic).
Recently, Swedish magazine editor Ronny Larsson, who refers to himself as "The Swedish Geppetto," set out to recreate memorable pop culture events with Barbie dolls on his hilarious Instagram account, adollworldafterall.
This comical account features everything from music videos and movie releases to all the juiciest celebrity scandals, and I hate to admit it, but Barbie looks pretty damn good as Kim K.
Take a look at the pictures below to see this awesome Barbie Instagram account.
If you're looking for a fun way to keep up with current pop culture events, look no further.
Someone created an Instagram account...
...using Barbies to hilariously recreate the hottest news in Hollywood.
The comical Instagram account features happenings from your favorite celebs...
Like that time Kim K broke the Internet...
...with her booty-bearing Paper mag photo shoot.
There's also Caitlyn Jenner's stunning Vanity Fair debut...
Ariana Grande's doughnut-licking scandal...
The Miley-Nicki showdown...
Heidi Klum's insane Halloween costume...
...and the super awk Miss Universe mixup.
There are scenes from your favorite shows, like Cersei's walk of shame on "GoT"...
And the quest to find the killer on "Scream Queens"...
As well as music highlights like Adele's hit song "Hello"...
...and Drake's horrible dancing in the "Hotline Bling" video.
Seriously, these events are even more fantastic in plastic.
Citations: Barbie Instagram Recreates 2015's Most Iconic Moments & You Will Recognize Them Instantly (Bustle)