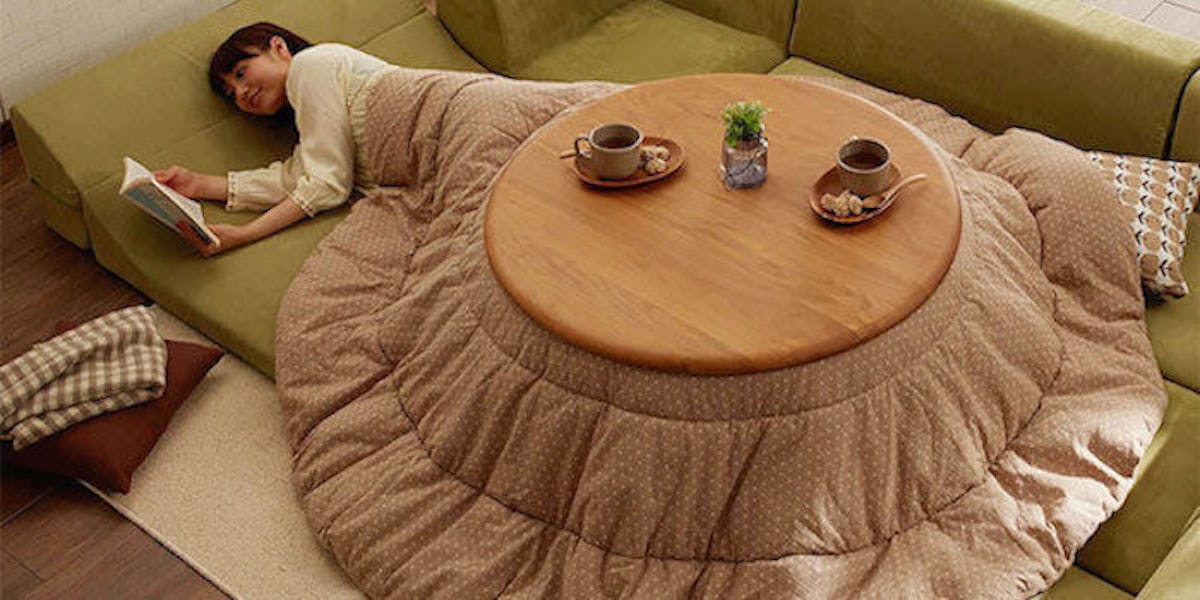 These Amazing Table Blankets Are What You Need To Keep Warm This Winter
With winter right around the corner, now's the perfect time to brainstorm ways to keep warm.
Sure, you always have the option to layer up your clothing and drink a hot cup of cocoa, but one Japanese invention dating back to the 14th century might be the best bet!
It's called a kotatsu, and it consists of a massive, super-warm blanket sandwiched between a low-sitting table frame and a square-shaped tabletop. According to BoredPanda, a kotatsu helps address the problem of little insulation in the average Japanese home.
The result? Let's just say you're not going to want to move a muscle this winter.
Check out the photos below for a closer look!
Looking for an effective way to stay warm this winter? This Japanese tradition should do the trick!
It's called a kotatsu.
A kotatsu features a thick blanket placed between a tabletop and a table frame. Underneath the table is an electric heater or burning charcoal.
As you can see here, a kotatsu is a great way to stay warm at all times while still being productive.
A modern movable kotatsu, called "oki-gotatsu," varies widely in price on Amazon, depending on size and features.
Who wouldn't want to cozy up under that this winter?
Thanks to the tabletop, everything you need is right in front of you at all times.
Even pets love kotatsus!
Citations: Never Leave Your Bed Again With This Awesome Japanese Invention (BoredPanda)