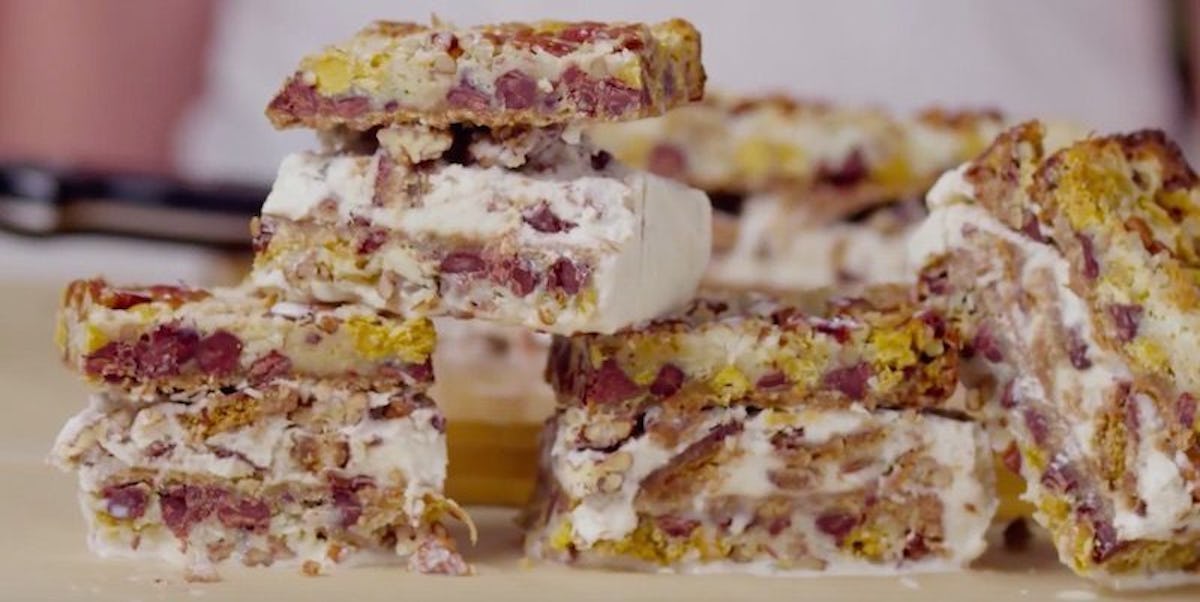 These Ice Cream Bars Have 7 Mouthwatering Layers Of Delicious Sweets (Video)
If you're going to stuff your face with snacks and sweet treats, make sure you're doing it right!
In a recent video uploaded to YouTube by Complex, we're shown the step-by-step process of crafting 7-Layer Ice Cream Bars in the comforts of our own homes.
Let's just say you're about seven ingredients away from eternal happiness!
The video's description reads,
This everything-but-the-kitchen sink approach to ice-cream sandwich making is the stuff of dreams.
Using coconut flakes, butterscotch-flavored chips, chopped pecans, semi-sweet chocolate chips and vanilla ice cream, the crew over at Complex's First We Feast put together an irresistible batch of ice cream bars.
The result? Uncontrollable mouth-watering.
Check out the video above for a closer look!
Citations: A GIFT FROM THE MASH-UP GODS: HOW TO MAKE SEVEN-LAYER ICE CREAM BARS (First We Feast)