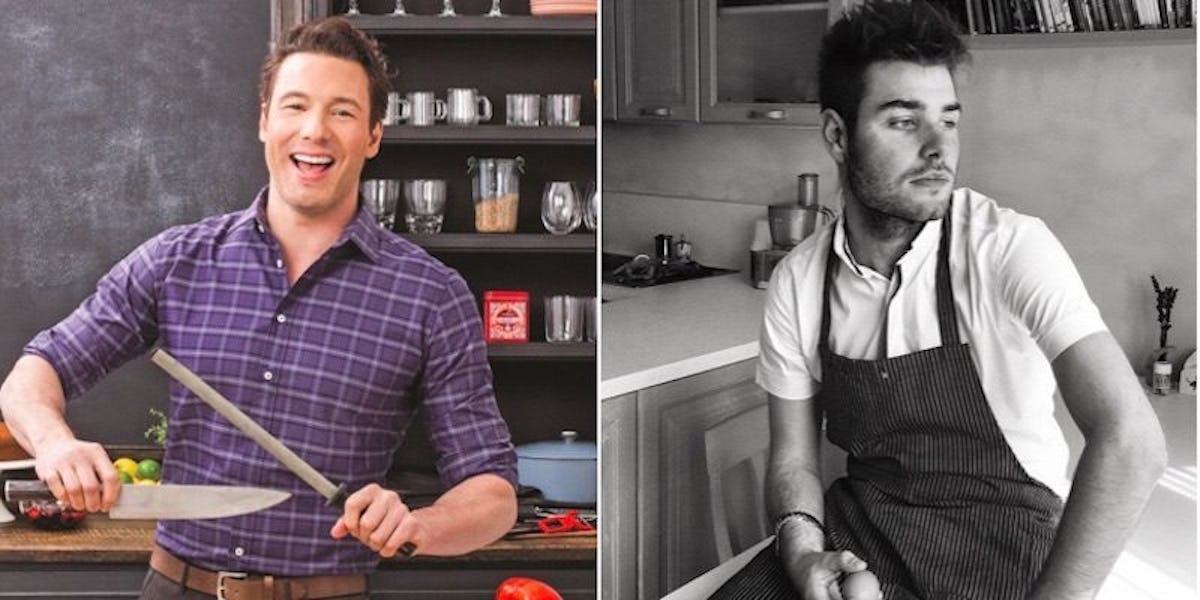 20 Sexy Chefs Who Will Make You Insanely Hungry For More Than Their Food
It's been said,
The way to a man's heart is through his stomach.
However, guys aren't the only ones out there who appreciate talented cooks who make kitchens extra steamy with their appearances.
Yep, when it comes to finding the perfect cooks, ladies also appreciate dudes who are not afraid to throw on aprons and get their hands a little dirty for the sake of cooking up gourmet meals that look just as delicious as they do.
So, if you've been looking for something to satisfy your eye-candy cravings, don't worry, I have you covered.
In order to spice up your day, I rounded up a bunch of seriously sexy chefs for your viewing pleasure. Trust me, these tantalizing stud muffins do not disappoint by any means.
Take a look at the pictures below to see these smokin' hot chefs.
Chef Michael Chernow
Chef Michael Voltaggio
Chef Gavin Kaysen
Chef Ari Taymor
Chef Rocco DiSpirito
Chef Paolo Dorigato
Chef Digby Stridiron
Chef Stephen Collucci
Chef Christopher Kostow
Chef Nathan Sasi
Chef Dan Churchill
Chef Francis Tolentino
Chef Dan Hayes
Chef Simon Stauffer
Chef Joseph Bollag
Chef Jason Febres
Chef Michael A. Langdon
Chef Kevin Feragotto
Chef Harrison Hennick
Chef Christophe Laplaza
Citations: Meet the Country's 11 Most Eligible Bachelor Chefs (Marie Claire)