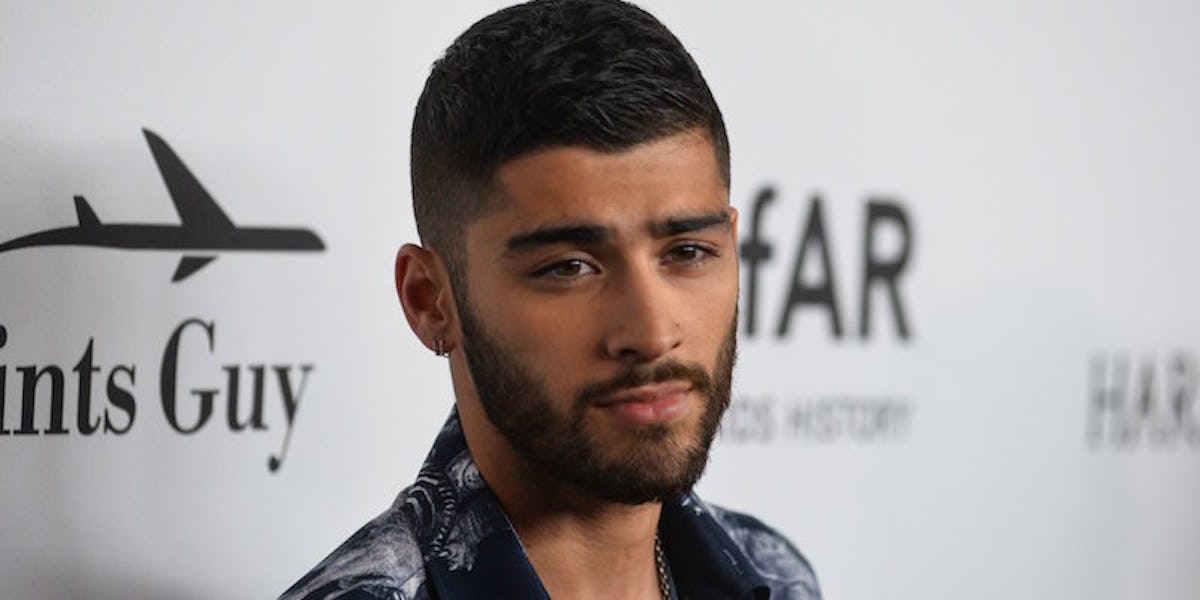 Zayn's About To Spill How He Really Felt About 1D In A New Boy Band TV Show
REX/Shutterstock
It's not over until Zayn Malik sings -- or produces a TV show, in this case.
That's right: One Direction is being reunited in the form of a juicy, tell-all series for the screen, according to The Sun.
But there's a catch: Harry Styles and the crew will be played by actors.
Executive producer Malik will lend his showbiz knowledge to scriptwriters who'll help created a show about a fictional boy band.
It'll follow their ups and downs as they try to find a record label.
A source said,
This is a big deal for Zayn. He has been keen to get stuck into different projects outside of music and this is the perfect move. It's a subject he knows lots about and he will call upon his experiences to advise the scriptwriters on the show. If the series does well, he'll receive plenty of kudos in the industry.
We're expecting big things from this show, because if it's anything like his real life, we can buckle up for plenty of musical drama.
Think about it: Fame, money, super models, a cruel battle with anxiety -- it's giving me a panic attack just thinking about it.