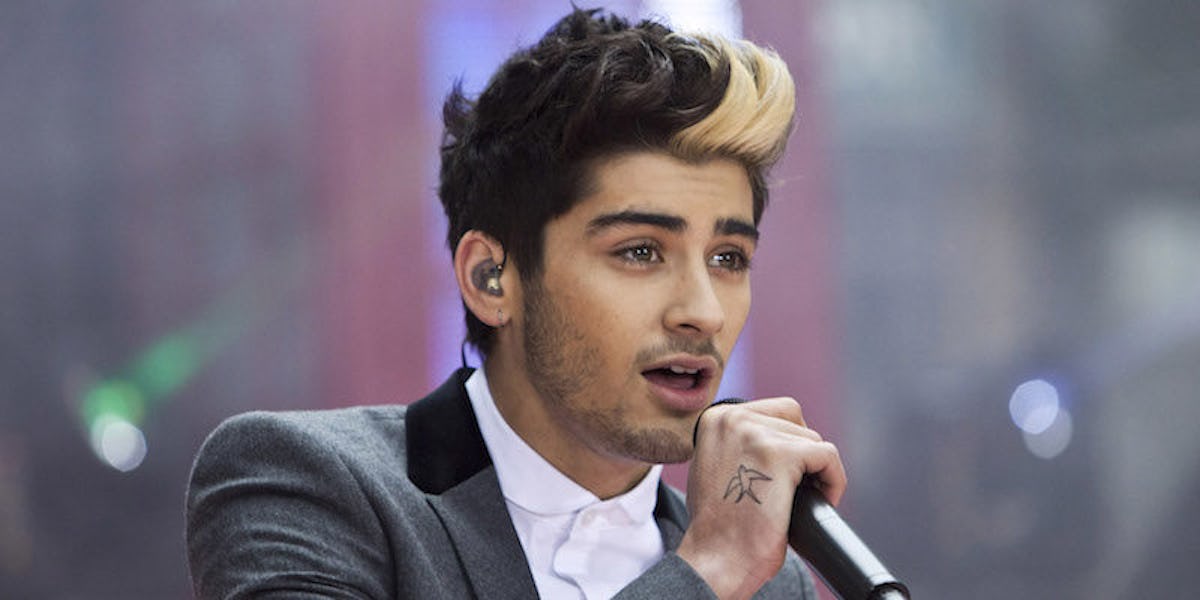 Here Is Zayn Malik's Entire New Album, You're Welcome
REUTERS/Andrew Burton
Since Zayn Malik released "PILLOWTALK" in January, fans have been eagerly awaiting the release of his new album.
The former One Direction singer has been pursuing his career as a solo artist, and he even was on the cover of Complex magazine. He's also in a relationship with girlfriend Gigi Hadid, so yeah, you could say he's living the life right now.
Well, guys, there's more news: Zayn just released Mind of Mine, and we have the full album right here.
It's cool. No need to thank us, just keep scrolling.
March 25 marks the one-year anniversary of Zayn leaving 1D, so it'll definitely be an emotional day for fans. Good thing they can listen to Zayn's music all day as a distraction!
Listen to the full album right here from Spotify, and spend the rest of your day watching the first video off Mind Of Mine up top.