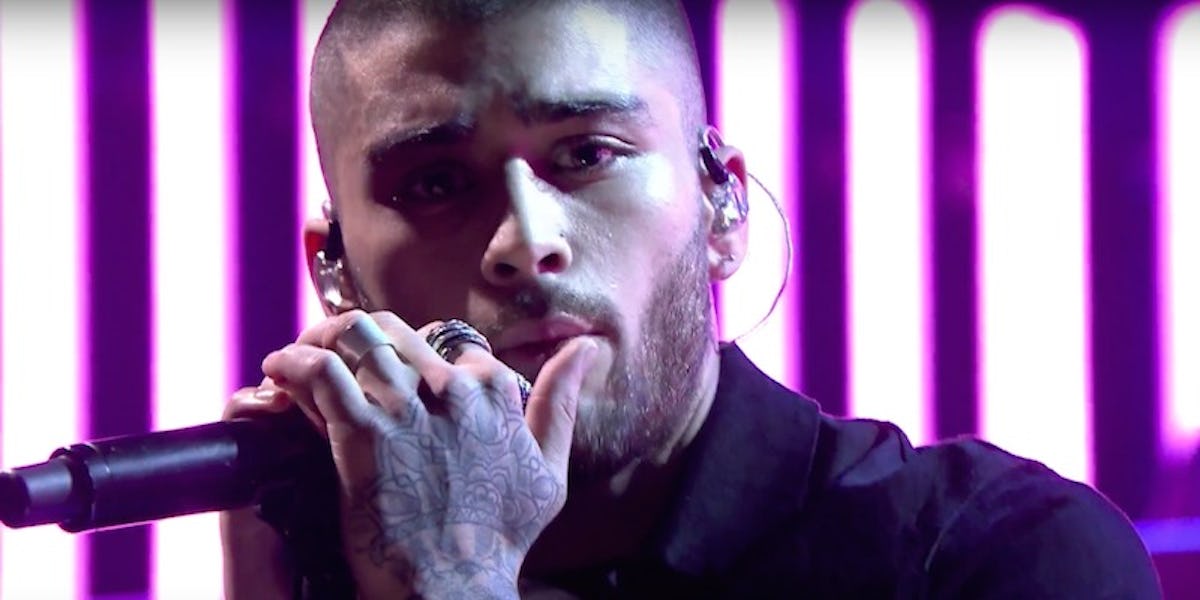 Zayn's Sexy Performance Of 'Like I Would' Will Make You Feel Things
YouTube
This is pure sex.
Zayn stopped by "The Tonight Show Starring Jimmy Fallon" to promote Mind of Mine on Thursday, and I can honestly say, you're going to need a shower after watching his performance.
It's the hottest thing I've ever seen in my life. It will make you straight-up pregnant. I wouldn't be surprised if the Texas Board of Education banned it because it was viewed as morally questionable.
Zayn's voice is legit NSFW. You can't be at work while listening to a song called "LIKE I WOULD," sung by a guy who sounds like the concept of knocking genitals together in public. It doesn't feel right.
So, do yourself a favor. Take a half day off of work today, go home, draw yourself a nice, steamy bath and listen to this performance.
You'll never be the same again.
Citations: ZAYN: Like I Would (Cosmopolitan)