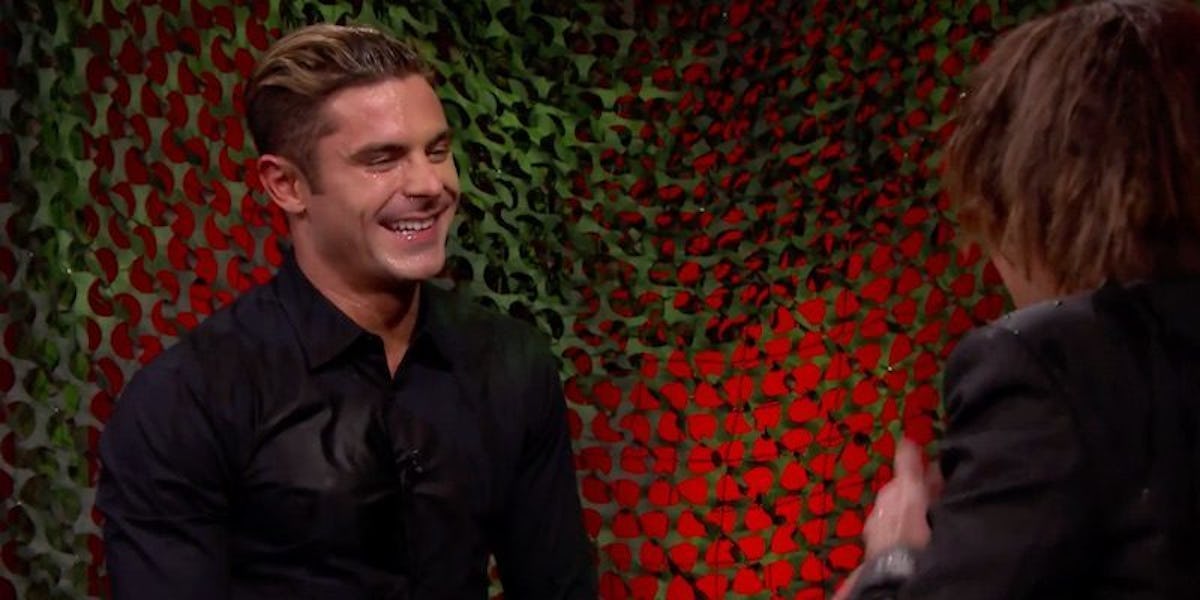 Jimmy Fallon Pouring Water All Over Zac Efron Will Totally Make Your Day
NBC
Nothing like some good ol' fashion soaking wet Zac Efron in the morning, am I right, ladies?
Or really, I feel like everyone will appreciate this segment from Wednesday's "The Tonight Show Starring Jimmy Fallon." While promoting his new film "Neighbors 2: Sorority Rising," Zac stopped by the studio to play a game called Water War with host Jimmy Fallon.
I mean duh, he's Zefron. Dude's hot AND charismatic. How can you NOT pour water on him?
Anyway, the game went great, even if, as Zac points out, those cards were a little too perfectly stacked to be random. Water was thrown, microphones were damaged and clothes were very, very clingy.
Also, don't worry, that terrible, awful wig comes off Zefron's head right away, so you get to see those beautiful, slicked back locks. That was a pretty weird thing to say, hopefully he never reads this. Love you, Troy!
In the end, Jimmy is the winner of the game, but I think the real winner here is all of Zac's Instagram followers.
The caption reads,
Another suit soaked to the bone and forgot to bring dry underwear. Thanks @jimmyfallon.
And on this day, it was written Zac Efron would publicly talk about his soaking wet underwear. God bless.
Citations: Watch Zac Efron, Jimmy Fallon, and Every Woman in the Audience Get Soaking Wet on "The Tonight Show" (Cosmopolitan)