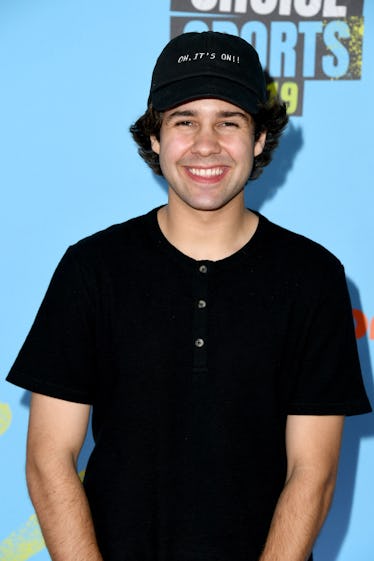 Here's Why The Future Of The Vlog Squad Is Really Uncertain
David Dobrik's collective is at the center of damaging controversies and allegations.
Jon Kopaloff/Getty Images Entertainment/Getty Images
Content houses have a lot of fan enthusiasm behind them, but also noticeably short shelf lives. One minute a content house is on top of the world, and the next, it's shrouded in controversy. Nothing is more indicative of this than the rise and fall of the Vlog Squad. Established by David Dobrik in 2015 after joining YouTube, the collective once ruled the site with viral videos and millions of followers. However, in recent years, a slew of scandals — including sexual harassment and assault allegations surrounding various squad members — led to the group's apparent dissolution. So, who is in the Vlog Squad?
At one point, the collective had up to 14 members, including David Dobrik, Jason Nash,Natalie Mariduena, Jeff Wittek, and more — not to mention a revolving door of celebrity guests like Justin Bieber, Kylie Jenner, Josh Peck, and John Stamos. Now, it seems the allegations surrounding the squad have led many members to distance themselves from the Vlog Squad brand. While Dobrik hasn't formally announced the Vlog Squad's demise, from all appearances, it seems the group is all but disbanded.
As of May 2021, David hasn't posted on any of his channels in over two months. The Vlog Squad has always had a revolving door of participants, but it seems like the door may now be completely closed.
This article was originally published on