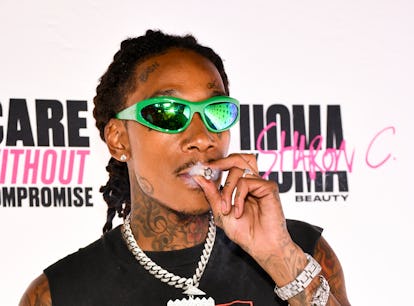 11 Virgo Rappers That Rep Their Star Sign Like No Other
Their perfectionist drive is pure Virgo energy.
Rodin Eckenroth/Getty Images Entertainment/Getty Images
With 12 astrological signs in existence, it's hard to keep track of what each one means. Each star sign has a set of specific traits, and there are a few that are especially distinctive. For example, Virgos' qualities are often easily recognizable, and there's a reason why. Virgo is often said to mean "perfectionist," which makes perfect sense if you look at the long line of celebrities who celebrate their birthday between Aug. 23 and Sept. 22. There's a surprising number of rappers in the music industry who were born Virgos. In fact, the list includes some of the biggest rappers in the game.
These stars keep their rap game smooth and never miss a beat, which can be attributed to Virgos' dedication to constantly improving their skills. Virgos are an earth sign, which means they're very much in tune with the world around them, and these rappers are always penning lyrics about important topics and meaningful stories.
Most of all, Virgos are practical and will tell you like it is. And I'm here to tell you these rappers born between Aug. 23 and Sept. 22 are the real deal.