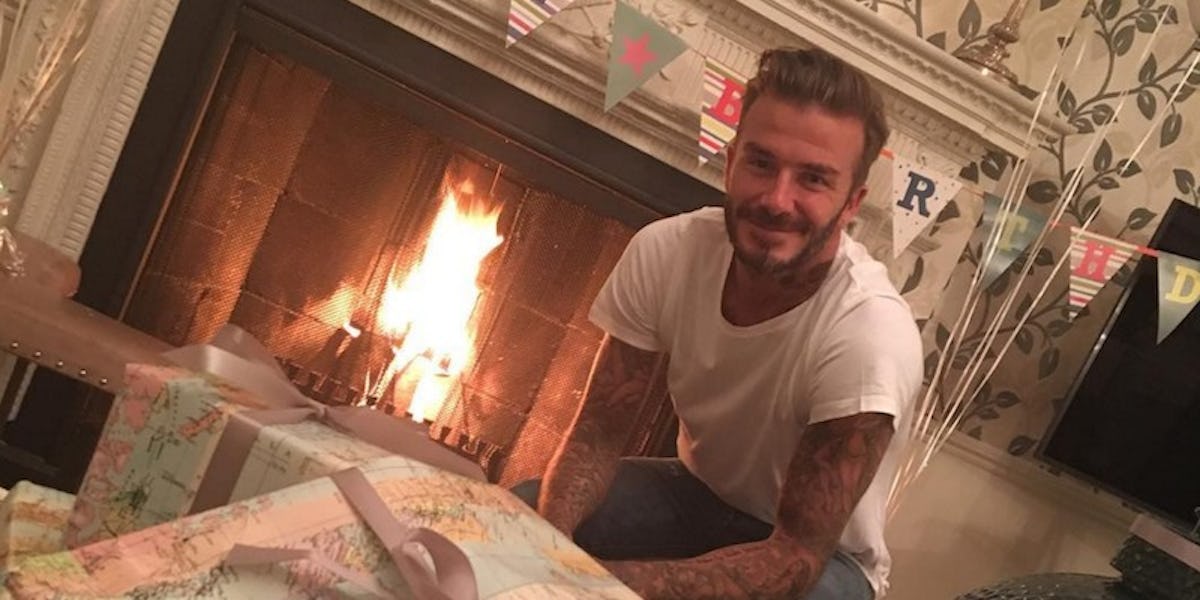 Victoria Beckham Just Posted The Cutest Birthday Message For David
Instagram
Posh Spice had some bloody sweet words for her hubby on his birthday.
There are few celeb couples out there more picturesque than Victoria and David Beckham. It seems like everything they do is abnormally hot. Like, everything they do is just flat-out hot stuff.
Sure, I bet their vacations and stuff are super hot, but I would bet even when they do normal stuff it's still immaculate.
Imagine the two of them going to the grocery store or just arguing over dishes. Whoaaa momma! I'd like to be a multiplication table poster on the wall of THAT classroom where they have a mandatory PTA meeting. HUBBA HUBBA!
I mean, even this sweet, kind-hearted shout-out to David from Victoria on his birthday is just OOZING sex.
Victoria captioned the post,
Happy Birthday to the most amazing husband and wonderful daddy X We all love you so much!!
I can't handle it; this post is entirely too much. I'm gonna go take a five-week cold shower.