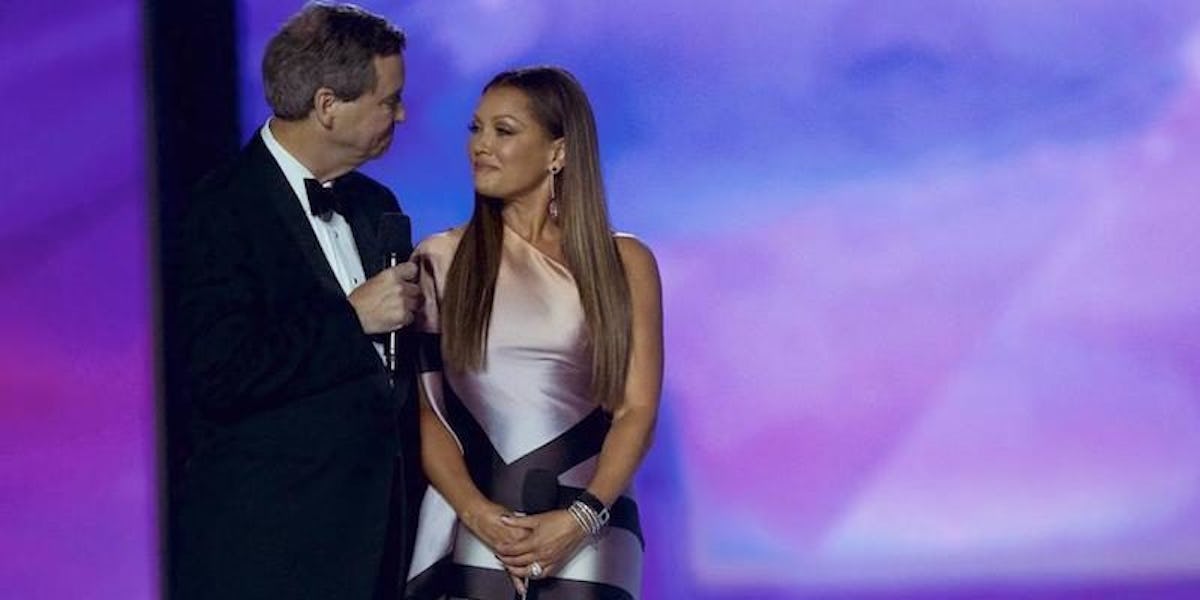 Vanessa Williams Gets Unanticipated, 'Beautiful' Apology At Miss America
After being forced to resign from her title as Miss America, Vanessa Williams finally got the apology she deserves.
In 1983, Williams became the first African-American woman to win the Miss America title, but, 10 months after her crowning, she was had to resign when naked photos of her surfaced in Penthouse magazine.
Though the photos were printed without her consent, the damage was done; Williams was effectively ousted from her position as America's most talented and beautiful woman.
On Sunday, the organization officially welcomed Williams back with open arms and offered its apologies for the way she was treated.
After Williams' performance, Sam Haskell, the current executive chairman of Miss America, addressed the 52-year-old.
He said,
I want to apologize for anything that was said or done that made you feel any less the Miss America you are and the Miss America you always will be.
Williams accepted the apology, saying it was "so unexpected but so beautiful."
It took more than 30 years, but it's like mom always said: It's never too late to say you're sorry.
Check out the video of the sweet and surprising moment.
Citations: Vanessa Williams Receives 'Unexpected' Apology at Miss America (The New York Times)