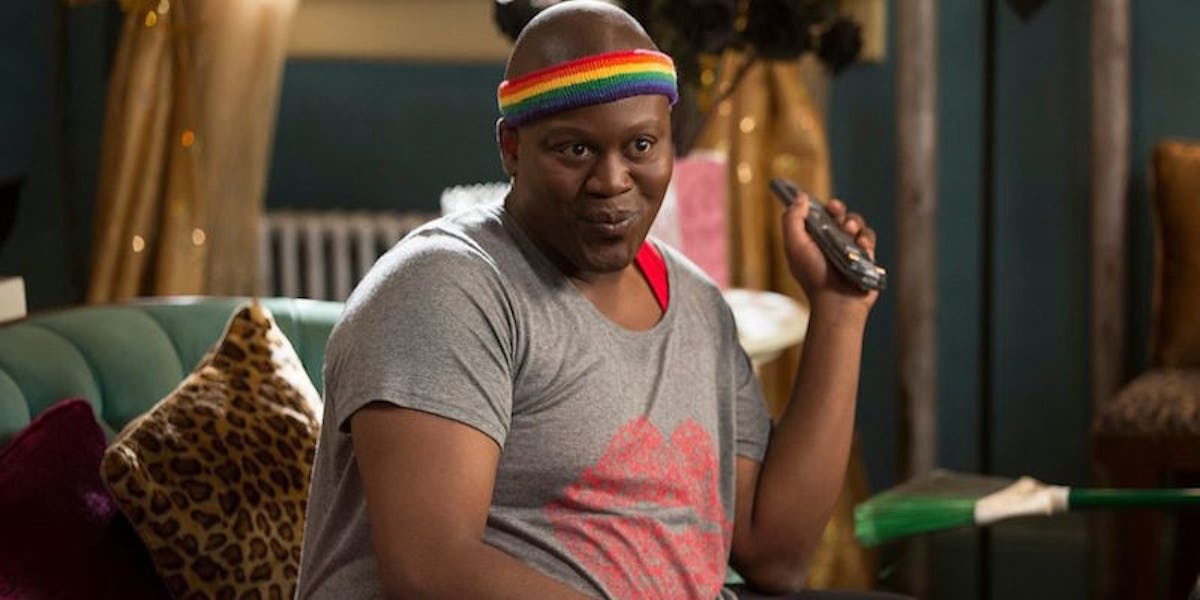 16 'Unbreakable Kimmy Schmidt' Moments That Prove Titus Deserves An Emmy
Netflix
Once again, the Emmy Awards are upon us.
And once again, I will make judgments on who deserves to win despite having seen less than half the nominated shows. (It's a tradition, OK?)
But this time, I've come to a judgement I think we can all agree on: The time has come for Tituss Burgess to win his Emmy.
There are many things that make Tina Fey's Netflix comedy, "Unbreakable Kimmy Schmidt," great.
The blink-and-you'll-miss-it humor is one, and the refreshing-but-not-patronizing optimism is another.
But never do I laugh harder at this show than I do when Tituss Burgess is on screen.
Tituss Burgess — Titus Andromedon on the show — has been stealing every scene in this series since the pilot.
And despite the fact season two didn't have quite the same sparkle as season one, his performance never wavered.
Look, Emmy people, even though I think you made a mistake, I get why you didn't give Tituss Outstanding Supporting Actor in a Comedy Series last year.
First-time nominees don't get Emmys. Fine. Whatever.
But this year... c'mon. Here are all the moments that make it obvious Tituss needs an Emmy yesterday.
1. When he sang "Pinot Noir," a comedic musical masterpiece.
(Technically "Peeno Noir," according to the show.)
2. When he sang "Ordinary Gay" with the voice of an angel.
3. That time he said what we all feel every day.
4. When he made us laugh about racism but, like, in a "That's really messed up" kind of way.
5. When he gave the world this reaction GIF.
6. And this one.
(Which is a GIF I personally cannot use, since the white nonsense is me, but I am still very happy it exists for those who can get ample use out of it.)
7. When he made being a bad friend so, so funny.
8. Every split-second reaction he has to Kimmy being Kimmy.
9. Whenever he adds a little physical comedy to perfectly emphasize a joke.
10. Like when he did the Titus version of the Hail Mary.
11. Or when he fanned himself with the dramatic flair that only he could pull off.
12. Sometimes just the way he blinks can have me in stitches.
13. This man is truly a master of comedic facial expressions.
14. Remember when he made taking off his sweater the funniest joke in the episode?
15. Even when you can't see his face, his voice and delivery steal the scene.
16. Every. Single. Time.
GIVE THIS MAN HIS DAMN EMMY ALREADY!