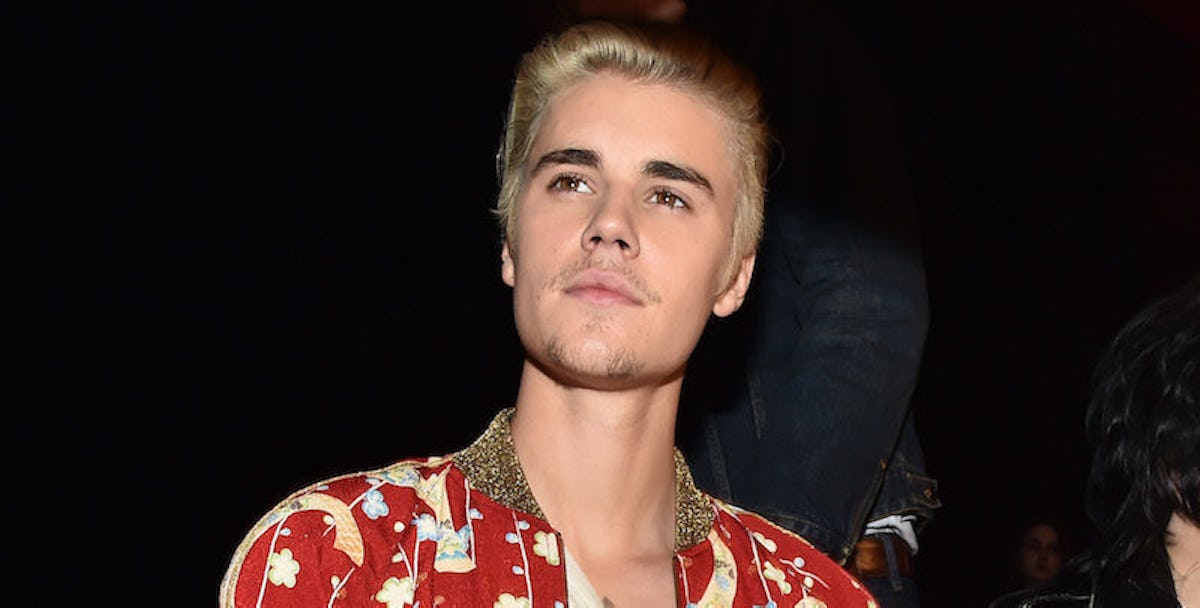 The Internet Can't Get Over This Disgusting Tweet A Fan Sent Justin Bieber
REX/Shutterstock
Look, the Internet is a terrible, weird place -- to the point where spending too much time on there does things to a person. (Between you and me, I'm a little unstable. I've seen so many things.)
Today, Justin Bieber got a taste of that weird and terrible place when a fan tweeted him something a little bit sexual.
OK, "a little bit sexual" is the understatement of the century. This tweet is straight-up filthy, bordering on porn.
If you're like 12 and you're reading this article, please close your computer and go play outside. There's still hope for you to grow up normal.
For the rest of you weirdos, join me in some healthy, morbid fascination. Here's the tweet I'm talking about.
O...K?
Honestly, if this was just straight-up porn, I'd feel more comfortable. But Marie had to go and bring the snail into things, and now, I'll be cringing until Friday. Thanks, Marie.
The tweet has since gone low-key viral. People really just wish they could unsee this horrible image.
@5hMarie @haaaazimm @justinbieber pic.twitter.com/u5rJK5k33H — adlel (@AdliSyarif) May 7, 2016
"@5hMarie @justinbieber i want you to cum in me so i can drag my pussy across the floor and pretend im a snail" pic.twitter.com/Mor0vMuZV1 — 3 months (@Nobodytweetsyou) May 8, 2016
@5hMarie @justinbieber pic.twitter.com/01Im9tEaJq — sky (@xxbabyskyxx) May 6, 2016
Yeah, I'm with these people. WTF, girl?
But also, apparently Marie is not the only one tweeting this. Several others are hopping on the snail shell, and I do mean that in a sexual way.
WHAT IS WRONG WITH YOU PEOPLE?
OK, clearly I am not cut out for the Internet anymore. I'm going to live on an alpaca farm, bye!
Citations: The filthy tweet from a Justin Bieber fan that crushed the internet [NSFW] (Death and Taxes)