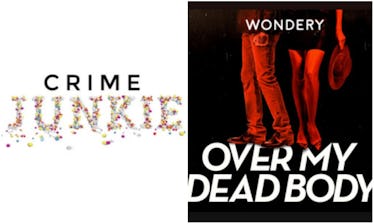 25 True Crime Podcasts On Spotify That Will Have You Totally Hooked
I. CAN'T. STOP. LISTENING.
If fairy tales and happy endings aren't your thing, you might be in need of something more puzzling to challenge your brain. True crime podcasts have only increased in popularity through the years, and while mindless content is always fun, true crime podcasts enable listeners to become super-sleuths at home. Whether serial killers get your blood pumping, or you're in favor of something less murderous and more white-collar, there's so many true crime picks out there. So much so, it can actually be slightly overwhelming. But believe me when I say these 25 true crime podcasts on Spotify deserve a spot on your listening list.
When it comes to true crime podcasts Spotify's selection is seemingly endless. The streaming service has aggregated all the best shows that have taken the world be storm. Some are episodic, while others tell an ongoing tale, but most importantly, they'll keep you captivated every step of the way. Plus, they're a good chance to give your eyes a break from Netflix for a bit.
New true crime podcasts are popping up every day, but there's a few OG shows that are definitely worth checking out as well. These 25 hand-picked selections are sure to satisfy your true crime sweet tooth.
Editor's Note: A previous version of this post misstated the publishing schedule of Sword and Scale. It has been updated.
This article was originally published on