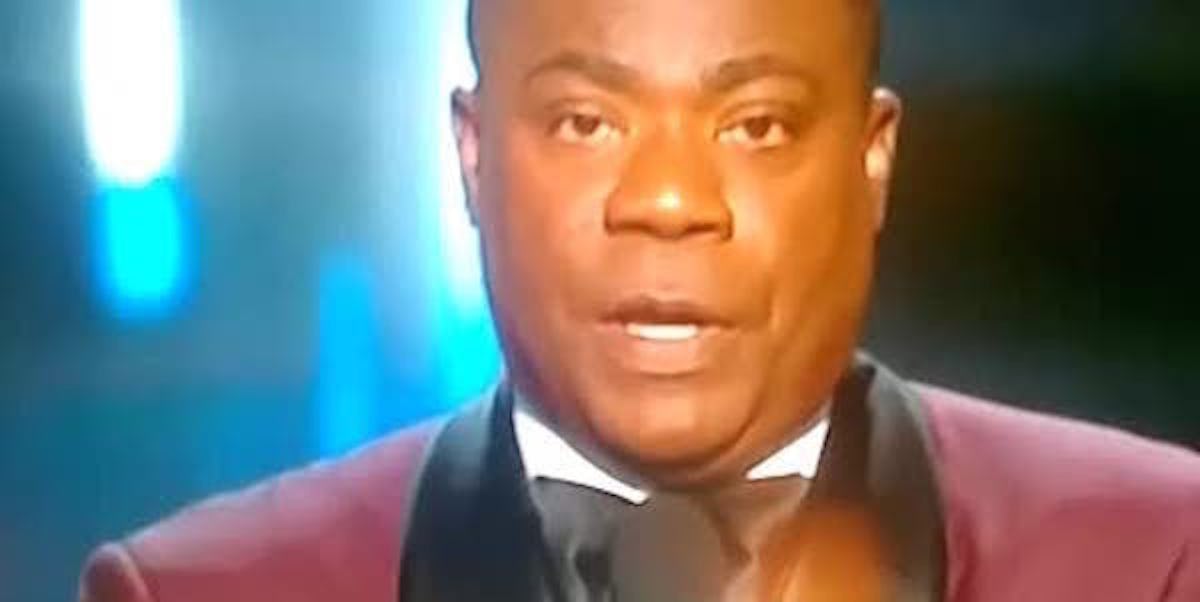 Tracy Morgan Is Back After His Traumatic Injury And Is Still Hilarious
Fox
Tracy Morgan decided to surprise us Sunday night when he appeared on the Emmy stage to present the final award for Best Drama Series.
Morgan was in a serious car accident that left him with a traumatic brain injury and placed him in a coma for eight days. He took a moment to thank his doctors, his family and his wife. He said it was their support that got him through the hard times and made it possible for him to be at the Emmys that night.
He went on to say that recently he felt like himself again, and added, "which means a whole lot of you women are gonna get pregnant at the after party."
The crowd erupted in laughter and Tracy continued to present the award which went to "Game of Thrones."
It was a very emotional moment and showed how strong Tracy Morgan truly is. It takes a brave man to be able to laugh at life no matter what.
It's great to have you back, Tracy. Thanks for making us all laugh as well.