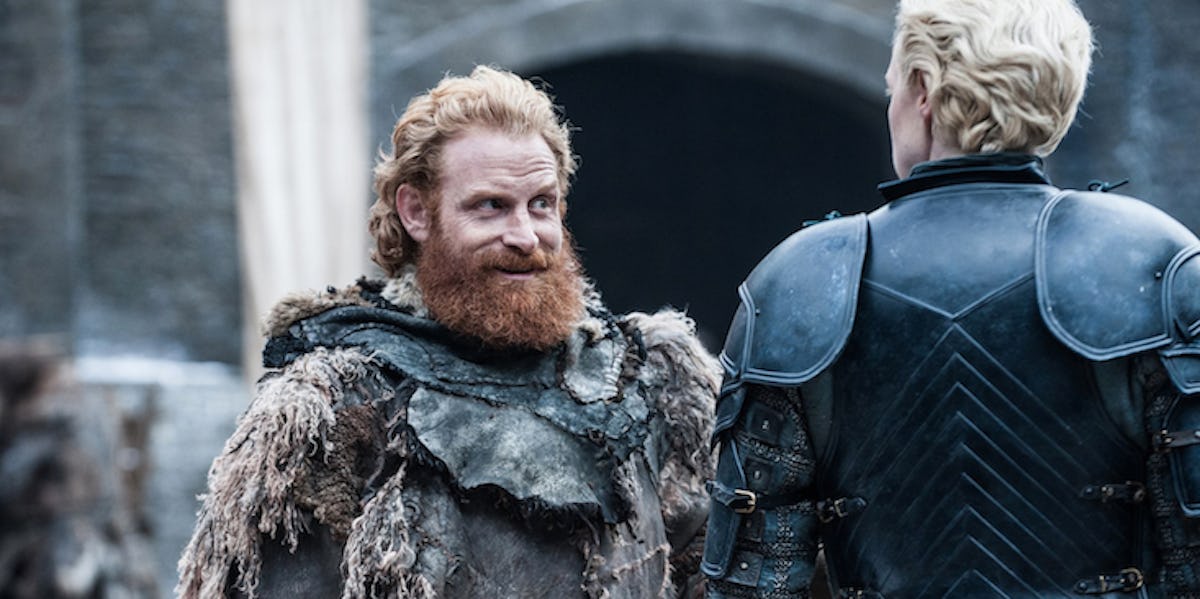 Tormund From 'Game Of Thrones' Posts Video About Brienne And It's Hilarious
HBO
For a show known for being jam-packed with sex scenes, Game of Thrones really doesn't have a lot of romance. That's one of the main reasons why fans love the relationship between Tormund Giantsbane and Brienne of Tarth so much.
From the moment the unlikely duo locked eyes in Season 6, every Game of Thrones fans was on-board the same ship: a ship name Briemund.
Though Brienne has spurned Tormund's obvious advances so far, the red-headed wildling is showing no signs of giving up.
In the Season 7 premiere, fans got another taste of Tormund's unquenchable thirst for Brienne, including a bit of insight into why he's so into her. Turns out, he probably like it rough...
But as much as Game of Thrones fans love to ship Briemund, nobody is more into the one-sided relationship than Tormund himself. GOT actor Kristofer Hivju shared a hilarious video that would make his wildling character incredibly happy.
In the video, Tormund finally succeeds in wooing Brienne and gets the kiss we've all been waiting to see. Too bad it's only in action-figure form. Oh well, at least we know Hivju is just as invested in Briemund as the rest of us.
Let's just hope that the Game of Thrones showrunners are seeing how much fans are loving Brienne and Tormund together and we can actually see that kiss on the show. Only time will tell.
Of course, Brienne has another major romantic option on the series as well, so things could potentially get messy if she does wind up getting with Tormund. Even though Jaime Lannister likes to keep it in the family, he and Brienne clearly developed feelings for each other during their journeys together and I don't think he'd love the idea of her getting with another dude.
But in the end, we all know Brienne's true love is fighting. Leave that gooey romantic shit for the boys while she wages war.