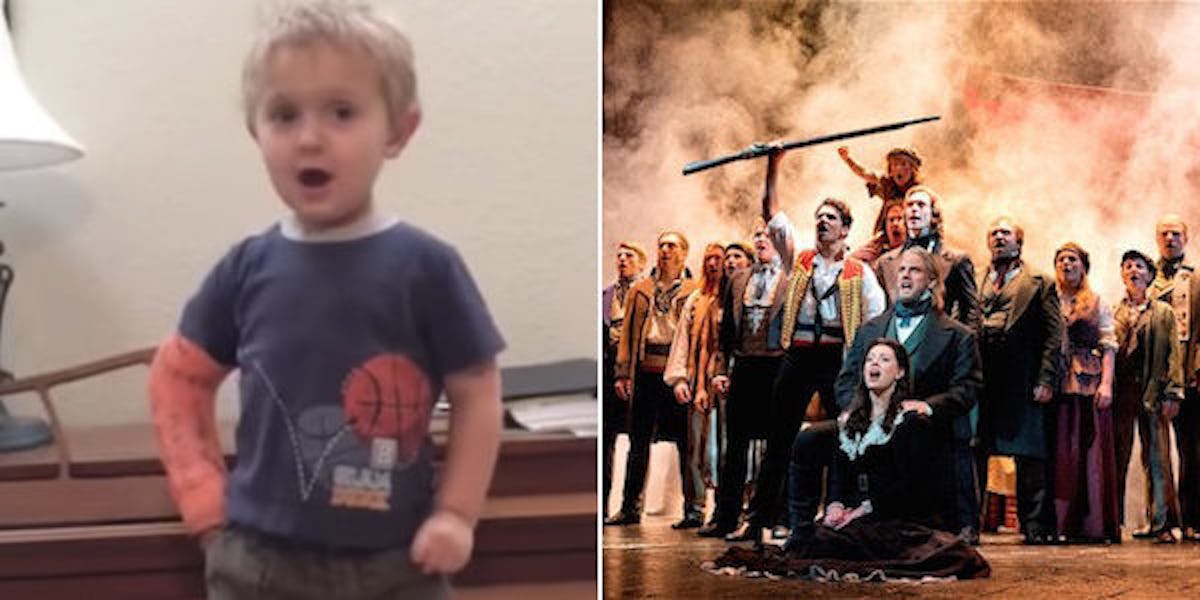 Toddler Belts Out 'Les Misérables' And We're Dying Of Cuteness (Video)
Erin Frehner
"Les Misérables" is widely regarded as one of the greatest Broadway musicals of all time.
Based on a 19th-century novel of the same name by French poet Victor Hugo, the harrowing tale of lies, loss and redemption offers a glimpse into the lives of the impoverished peasantry in Revolutionary-era France. Though the story itself is nothing short of stellar, the show can thank the powerful score, originally conceived by composer Claude-Michel Schöenberg, for the show's critical acclaim and continued international success.
Fans of "Les Miz," as it's colloquially known, tend to be of the die-hard variety. And if this video is any indication, my guess would be the Frehner family is no exception.
In the short clip, 3-year-old Koen Frehner belts out the classic anthem "Do You Hear The People Sing?"
The blonde tot, impressively, appears to know the lyrics by heart as he sings for the camera, shyly at first and then with the confidence of a seasoned professional.
It's adorable, and a sure sign that, as proud mother Erin Frehner predicts, "He's headed to Broadway!"
Check out little Koen's passionate performance at the top.