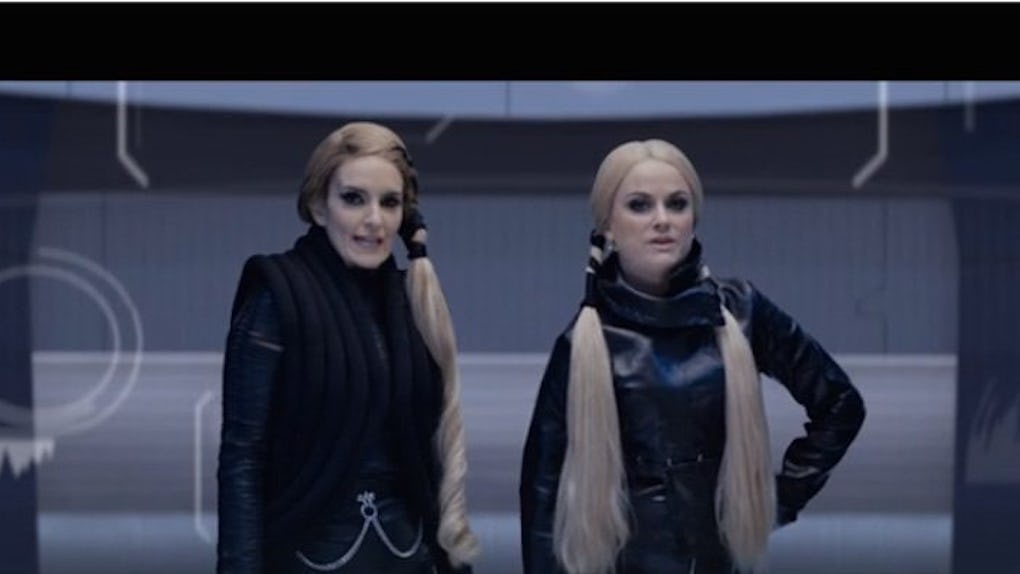 NBC
Forget Taylor Swift, We Want To Be In Tina Fey And Amy Poehler's 'Dope Squad' (Video)
Everyone wants to be a part of a #squad like Taylor Swift's — even Tina Fey and Amy Poehler.
On this week's episode of "Saturday Night Live," the funny friends performed a hilarious parody of Swift's "Bad Blood" music video, complete with a cameo from "Trainwreck" star Amy Schumer.
As with Swift's original, main characters in the pair's so-called "Dope Squad" received a badass nickname: Fey was "Powderkeg," and Poehler was "Shortfuse." Other characters, including Poehler's two nannies, simply went by their given names.
The video (and accompanying tone-deaf song) is every bit as funny as you'd imagine. So without further ado, watch "Tina & Amy's Dope Squad," below.
Citations: Tina Fey Amy Poehler Mock Taylor Swifts Bad Blood With Dope Squad Including Amy Schumer (Us Magazine)