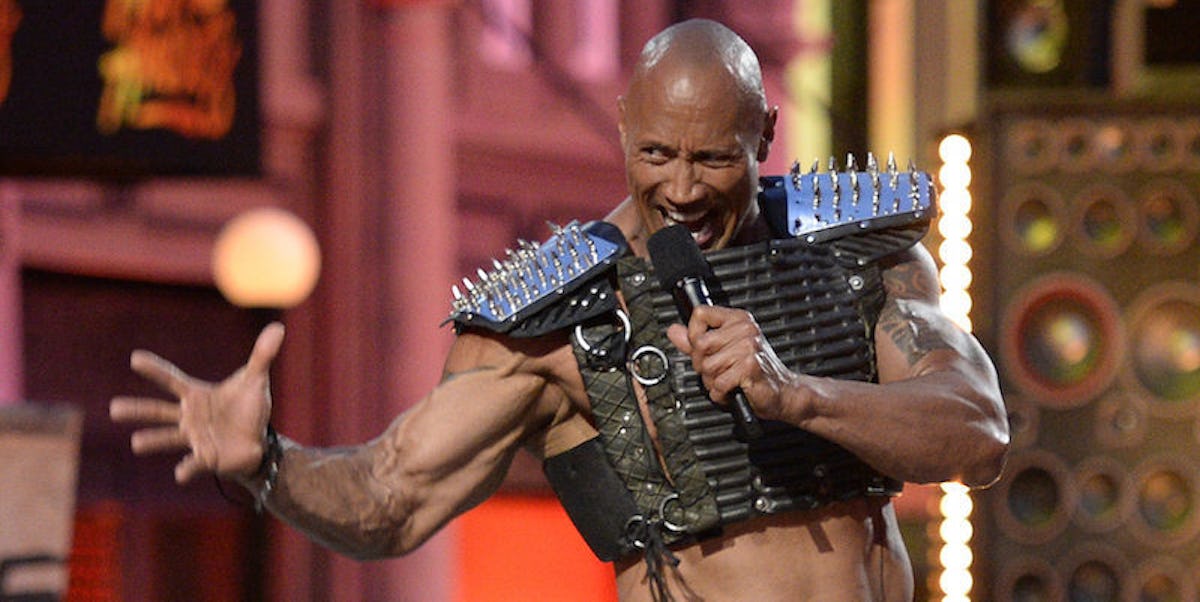 The Rock's New Alarm Clock App Will Literally Put You On His Schedule
REUTERS
IT'S TIME FOR YOU TO GET YOUR CANDY ASS OUT OF BED.
Dwayne "The Rock" Johnson wants you to achieve your goals. He wants you to capture your dreams. He wants you to accomplish everything on your to-do list, and he knows in order to do that, you have to get the f*ck out of bed.
So, he invented an alarm clock. Actually, that's an understatement. He invented a Rock-centric morning wake-up experience complete with Dwayne Johnson alarm clock covers to get your sleepy ass into wake up and work out mode.
Meet the Rock Clock.
If you wanna Rock yourself awake, all you have to do is download the app and pick a goal.
You then choose from a list of Rock-created alarms.
Lastly, you set the time you want to get up and decide whether you also want to rise and shine with Johnson himself.
Then GET IT, GURLLLLLLL! (Even you, boys).
A press release from The Garcia Companies lays it all out, saying,
Johnson's Rock Clock has no snooze button and that's not an oversight - it's key to Johnson's message. Life has no snooze button and nor does this: Now get up and get after it! Users also have the option to set their clock to 'Rock Time,' where they are synched up to Johnson's schedule -- when he wakes up, they wake up. Fair warning, he's a morning person (we're talking 3:50 am some days).
If that didn't motivate you to jump on board, The Rock himself will. Preaching in the app's press release, Johnson says,
When millions of you shared your goals with me, it inspired an idea to create something to encourage you all to chase greatness. Pulling the best resources, we were able to make it happen. Our goals don't accomplish themselves, and now you can get after them with the help of the Rock Clock.
CAN YOU SMELLLLLLLL WHAT THE ROCK CLOCK IS MOTIVATING?!?!?