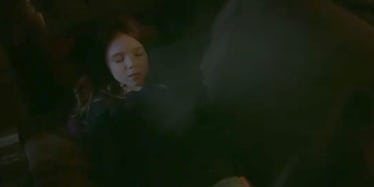 'The Originals' Emotional Finale Has Everyone Hyped For Season 5
YouTube
Though the Mikaelson family didn't stick to its "always and forever" motto during the season 4 finale of The Originals, it was for a noble reason (even if it left fans heartbroken in the process).
The episode focused on Hope's possession by the evil Hollow, which had the power to do "irreparable harm to New Orleans, and perhaps the world at large," according to the show's executive producer. So naturally, these dark and frightening possibilities left viewers anxiously awaiting an outcome.
In order to save Hope — and all of New Orleans in the process — her vampire family needed to travel in four opposite directions with the Hollow inside of them in order to make sure it doesn't regain power from her.
The catch? In order to make sure Hope is OK, they are never to see her again.
ALWAYS AND FOREVER?! What happened?!
This emotional finale definitely got the Twitterverse talking.
Some people couldn't handle all the feels.
And of course, viewers wanted to know what will happen next.
This season finale might have separated some, but it reunited others, like Rebekah and Marcel, who get back together in New York. Kol took off with Davina, Klaus went off on his own, and Hayley scored Hope admission into Alaric Saltzman's school for magical kids, so obviously we need to see how that all plays out.
Another farewell? Executive producer Michael Narducci, who finished his run with the show during the finale. He spoke to E! News about this emotional ending and what's next. He said,
It feels like we are closing the door on a chapter in the life of the Mikaelson family without slamming the door shut. I think there's a lot of fun story to explore. But no, I have no idea what they're going to do, and I'm excited to view it like everybody else ... it will be great to have the experience of witnessing it as a fan.
Though we have some time before season 5 of The Originals, there are ways to keep busy until then, like with a July Netflix binge.