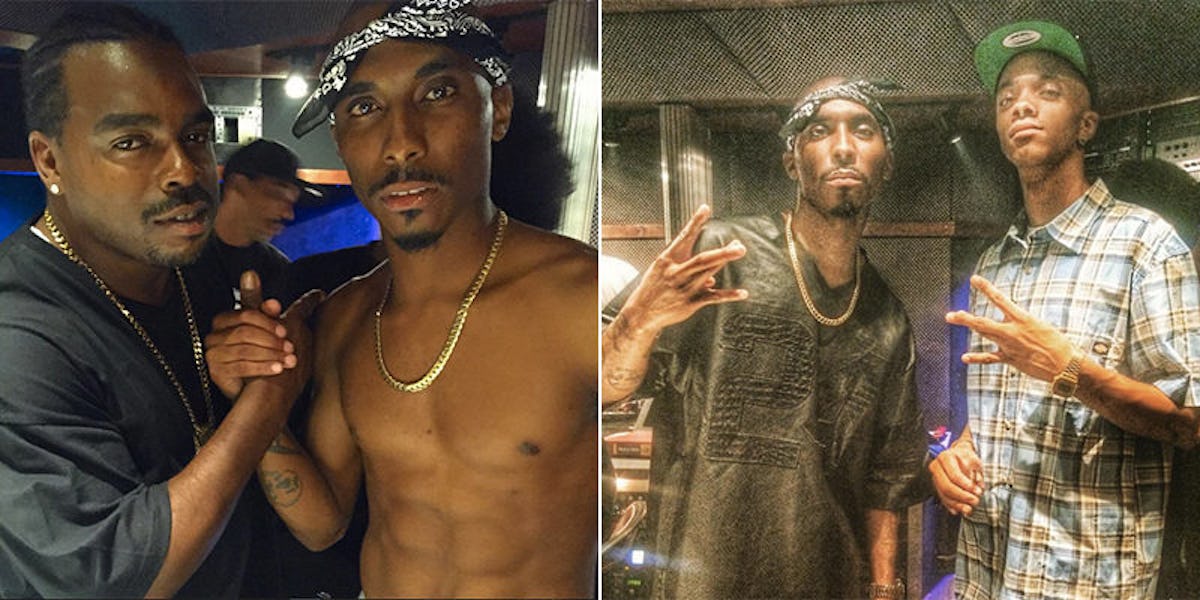 This Just Might Be The Cast For The 'Straight Outta Compton' Sequel
Rumors of a sequel to "Straight Outta Compton" have been buzzing since the film became the surprise hit of the summer, but now it looks like things are actually getting real.
The potential follow-up film, titled "DPG 4 Life," would focus on life after Eazy-E's death and the rise of West Coast legends Tupac, Snoop Dogg, Nate Dogg, Warren G, Kurupt, Daz Dillinger and more.
It looks like one of those members being portrayed in the movie, Daz, has already spearheaded the casting process and has a solid lineup for at least five of the characters, according to TMZ.
With the casting won't be the same as "Compton," this won't exactly be a sequel; it'll be a spinoff to another classic West Coast hip-hop story.
Daz already had a reenactment of a recording session for "Ambitionz Az a Ridah" and "I Ain't Mad at Cha" in LA with the cast this weekend, and he documented the whole damn thing on Instagram.
The cast list is as follows: Azad Arnaud as Daz Dillinger, Reggie Noble as Suge Knight, Melvin Jackson Jr. as Kurupt, DaDa as Tupac and Curtis Young as Dr. Dre.
Daz Dillinger has allegedly been responsible for casting so far, and his son, Azad Arnaud, is going to play his part.
Dr. Dre's son, Curtis Young, is already set to play the role of his father, too.
From left to right are the young men playing Dr. Dre, Kurupt and Daz Dillinger.
Reggie Noble is going to be playing a young Suge Knight.
And DaDa who will be playing the important role of Tupac.
While we can't confirm the actor, it looks like Daz also found one of his friends to play the role of the late Nate Dogg.
It's still early, but hopefully this film will reach even half the success of "Straight Outta Compton."