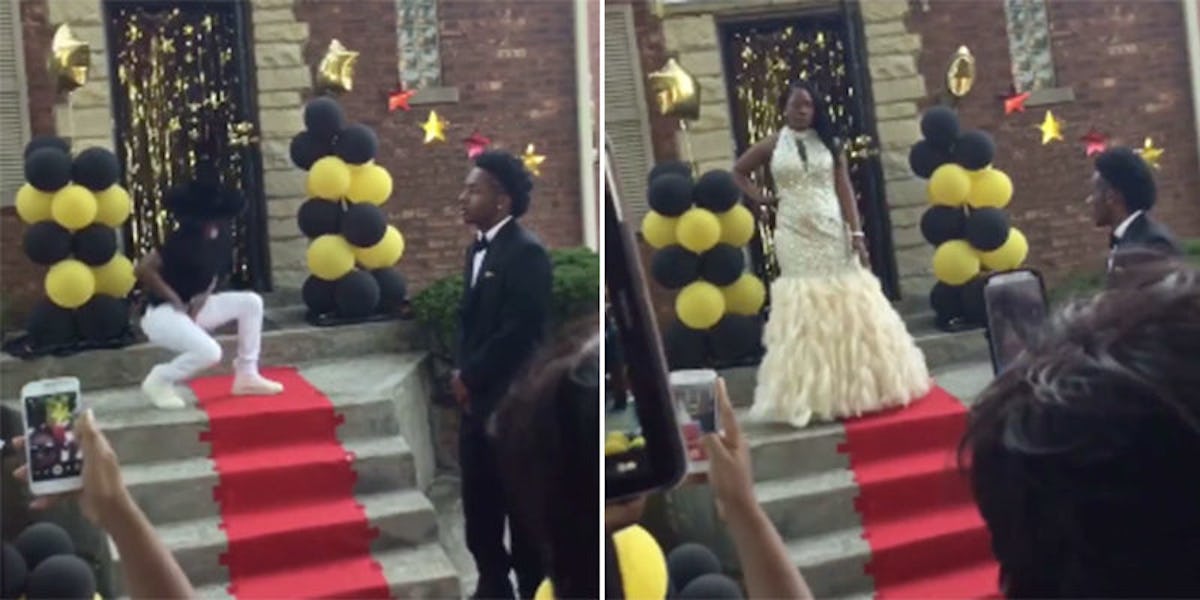 This Teen's Prom Entrance To Beyoncé's 'Formation' Deserves A Mic Drop
Facebook/Jay Scott
A lot of people say everything associated with prom has become too big and blown out. Those people can go EFF themselves. I WANT MORE OF THESE HIGH-END PROM PRODUCTIONS.
The pageantry. The misdirection. The Beyoncé. I have zero idea who this teen is, but I want to be her and her confidence. She's like a shampoo commercial but SIGNIFICANTLY more entertaining and inspiring.
THIS is how you exit a house on your way to a prom. If you aren't walking out to at LEAST two legit dancers and a smoke machine, then honestly what's the effing point?
WHY LEAVE YOUR HOUSE AT ALL??? If you aren't going outside with the MOST amount of attitude possible then just don't leave. Chalk today up to a loss, call in to work sick and work on being better tomorrow.
Also, what the EFF is up with her date??? How are his eyes not GLUED to the door and dancers? She's offering him a free Yoncé-themed extravaganza with visual effects and runway eleganza!
ACT LIKE THIS ISN'T A READING OF SOME DOCTORAL THESIS ON MATH OR WHATEVER, YOU UNGRATEFUL DONG.
Citations: This Teens Formation Prom Entrance Is BEYONCETASTIC (Cosmopolitan)