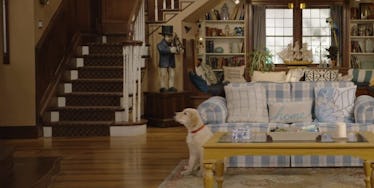 The First Teaser For The 'Full House' Spinoff 'Fuller House' Is Here (Video)
OMG, YOU GUYS. IT'S REALLY HERE. I'M NOT KIDDING. Stop what you're doing IMMEDIATELY and WATCH THIS!!!
Netflix shared with us the first official teaser trailer for "Fuller House," the spinoff series of "Full House."
DJ Tanner is back and ready to raise a family with help from her best friend, Kimmy Gibbler. We don't know much from the new teaser, but it does bring us right back to the house where the magic started.
Not gonna lie, I teared up a bit. It's emotional, OK? I freaking missed these guys.
OH, ALSO, it looks like there's a new puppy. Check out the trailer above to get super pumped for the series to come out in February!
Citations: "Fuller House" Trailer (Cosmopolitan)