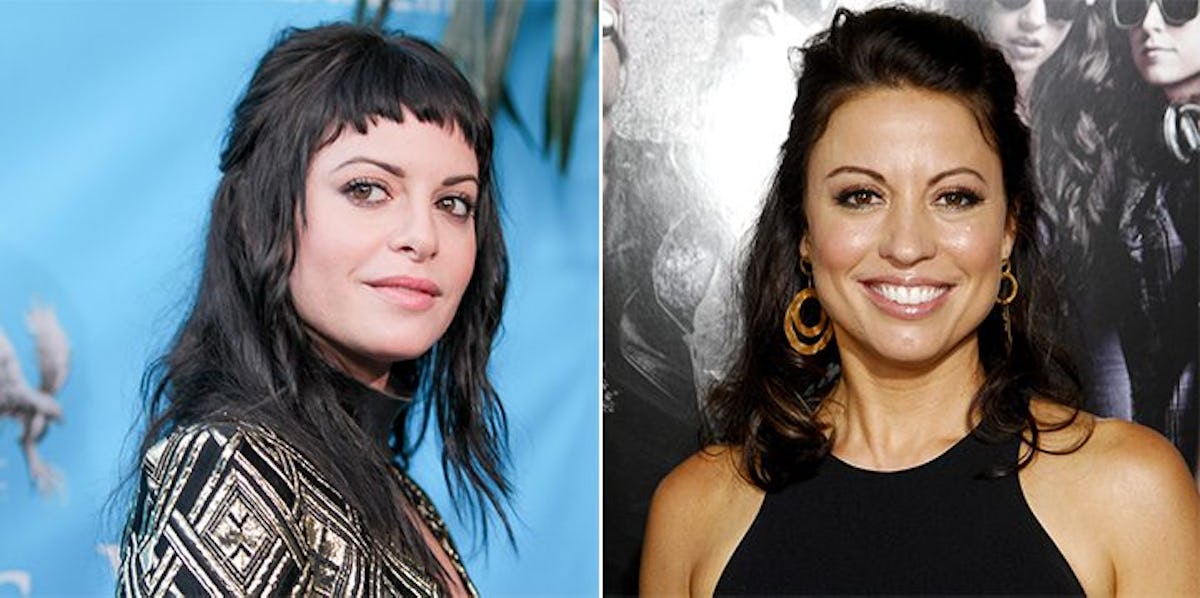 How To Achieve 'Girlboss' Status, According To Sophia Amoruso And Kay Cannon
REX/Shutterstock
Sophia Amoruso knows a thing or two about how to be a girl boss.
She did, after all, build an entire company from scratch at the age of 22, prompting Forbes to name her one of the richest self-made women with an estimated net worth of $280 million.
And now, 10 years later, she's getting her own Netflix show about her life, "Girlboss," based on her 2014 autobiography of the same name.
Starring 26-year-old Britt Robertson as Amoruso, the series follows her early days as a rebellious 22-year-old as she begins selling vintage clothing on eBay, and then eventually starts her own website and fashion brand, Nasty Gal.
The show is produced by Charlize Theron ("Mad Max: Fury Road") and was created by Kay Cannon (writer of "Pitch Perfect" and executive producer on "New Girl").
At a Netflix panel I attended last month, Theron and Cannon spoke about their journey to get the show made which, according to them, wasn't an easy one.
This was thanks to male network executives who gave Cannon and Theron some blatantly sexist feedback. They were told the main character, Sophia, was too "abrasive," and that no one would watch a show with the word "girl" in the title. ("Girls" and "Crazy Ex-Girlfriend" might have something to say about this.)
Theron pointed out the sexist burden characters like Sophia bear — to be infinitely more "likable" than male characters.
Theron said,
'You have to make sure the audience likes her. Likes her, likes her, likes her.' How many times did Robert Dinero hear that? How many times did Jack Nicholson hear that?
Luckily, thanks to a bit of girl boss effort on Kay Cannon's part, the show eventually found its home at Netflix.
I had the chance to speak with Cannon and the real Sophia Amoruso about the show in a roundtable interview, and they gave me some insight on how women and girls can become bosses of their own lives. (Considering one is a show runner and one a former CEO, they seemed like pretty good authorities on the matter.)
They both told me the key factor was fear — namely, getting over it.
"It's really saying, 'OK what is that thing that's holding me back?'" Cannon explained, giving an example from her own life of a time fear held her back from ending a bad marriage.
She said,
I basically stayed in a marriage for way too long because I was afraid. And so I didn't feel like I was the boss of my own life for years of that.
Amoruso agreed, adding that she was happy to put her life — both successes and failures — under scrutiny if it helped inspire other women to get over their fears to change their lives.
Amoruso said,
The biggest compliment I've ever been given [was when] a girl said, 'Your book helped me get out of a really unhealthy relationship.' If seeing somebody fail at scale gives other people confidence to go do that on their own, I'm happy to be a guinea pig for that.
She added, laughing, "I'm just going to try not to fail all the time."
And it's true that it hasn't exactly been the perfect Hollywood ending for the real-life Amoruso, who is now 32.
In January of 2015, Amoruso announced she was stepping down as the Nasty Gal CEO. Then, just last November, it came out that the company was filing for bankruptcy. Nasty Gal the company will live on, thanks to an acquisition from Boohoo, but it reportedly sold for tenth of what it was once worth.
Though the first season of the show will focus on Amoruso's early days, before all that, Cannon assured it will not be a sugar-coated version of events.
"It's her story in all of its flaws, in all of its failures," Cannon said, adding that part of the show's goal is to highlight both the success and the failure. "You can have this massive success, then have some bumps and failures. Then you pick yourself up."
So, to recap: Face your fears and don't shy away from failure, and you'll be well on your way to becoming a girl boss in your own right.
And tuning into to "Girlboss" on Netflix on April 21 probably wouldn't hurt, either.