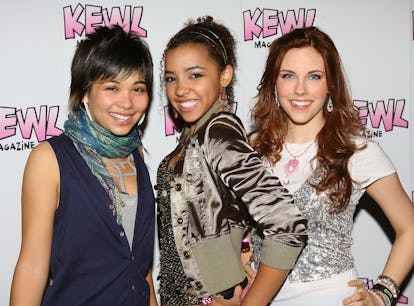 Singers You Didn't Know Were In Groups Before They Went Solo
Michael Tran/FilmMagic/Getty Images
Beyoncé, Camilla Cabello, Harry Styles, Justin Timberlake — the list of famous solo artists who rose to stardom in hyper-successful musical groups is endless. I'm not complaining, obvi, because what would the music industry be if it weren't for legendary acts like Destiny's Child and NSYNC influencing the next generation of chart-topping groups such as Fifth Harmony and One Direction? But not *all* musicians who started out in bands found success with said bands. Your fave might actually be on the list of famous singers who were in groups that, well... flopped (for lack of a better word). That's why this list of singers who were in bands before going solo will surprise you. Chances are, you've never heard of these long-forgotten groups.
For various reasons — from bad management and sus contracts, to conflicts between members and underwhelming output — rising music groups often disband before truly basking in the limelight. It's the effort that counts, though, and sometimes, even without their band ever having a real breakthrough moment, singers have to go their own way to do their own thing.
In fact, every once in a while, a former band member skyrockets to such huge solo successes that the idea of them ever having been in a group years ago sounds unfathomable. But it *does* happen, so prepare to be shook AF by this list.