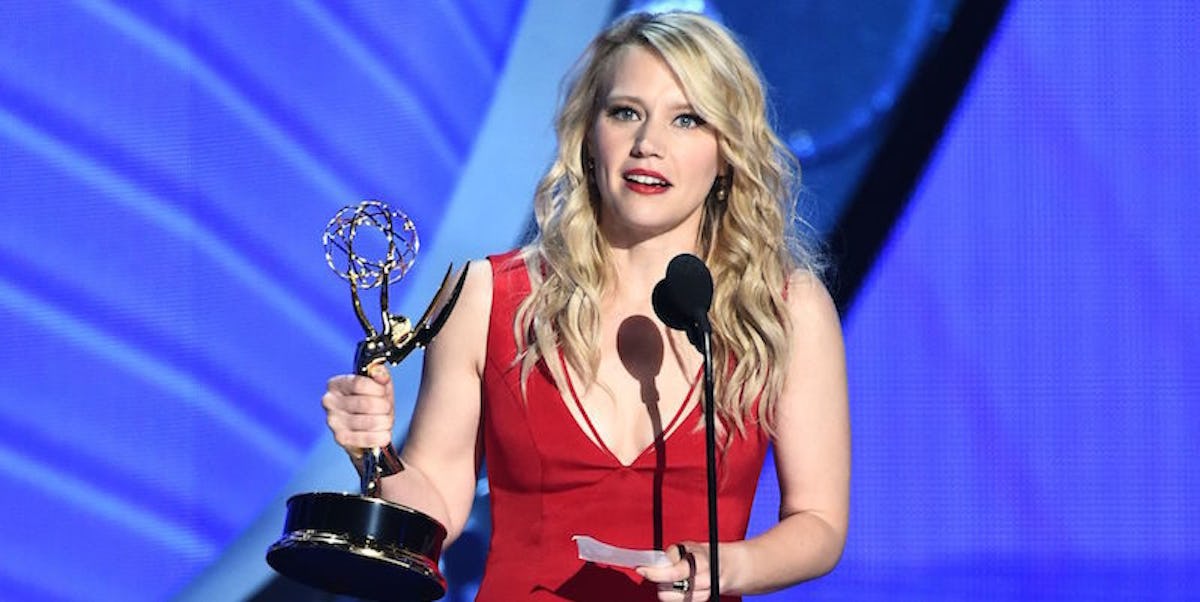 The 'SNL' Cast Members Had The Best Reactions To Kate McKinnon's Emmys Win
Rex/Shutterstock
LIVE FROM NEW YORK THE MICROSOFT THEATER IT'S SATURDAY SUNDAY NIGHT LIVE!
Tonight, at the 68th-annual Emmy Awards Show, "Saturday Night Live" star and effervescent, glorious human being Kate McKinnon won the award for Outstanding Supporting Actress in a Comedy Series.
McKinnon is the first "SNL" actress EVER to win this award, only comparable to the legendary Gilda Radner who won an Emmy for her Individual Performance in a Variety or Music Program in 1978.
Kate McKinnon joined the cast in 2012 and has become a staple for her spot-on Justin Bieber, Ruth Bader Ginsberg, Hillary Clinton and Ellen DeGeneres impersonations, among others.
While we at home jumped up and down on our couches as Kate and her flawless arms/skin/hair gave her acceptance speech, her "SNL" cast members were having similar reactions.  Stars, they're just like us!
Fellow castmate Aidy Bryant summed it up pretty well:
And Leslie Jones made us all wish we could super casually call Kate McKinnon "our bitch":
Luckily, Jay Pharoah kept it together for the rest of us, although he did not shy away from exclamation marks:
Michael Che added his own congratulations on Instagram.
Ellen also made sure to congratulate her doppelgänger via Twitter, and in a totally selfless way(!):
I love you, Kate. The world loves you, Kate. Justin Bieber probably loves you, Kate.