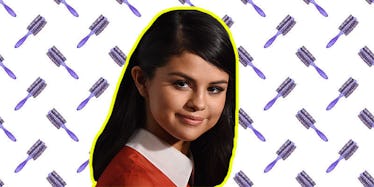 We Still Can't Get Over Selena Gomez's Adorable New Haircut
REX/Shutterstock
Selena Gomez's hair is KILLING it this morning on Instagram.
Last week, the WORLD was graced with a precious gift: a new Selena Gomez haircut.
That's right, long gone are the days of Selena Gomez and her massive, gorgeous locks. Barring a major emotional breakdown a la Britney Spears circa 2007, it looks like we will have to get used to Selena Gomez and her slightly shorter, gorgeous locks.
This is the new norm.
GOODBYE, THIS STYLE OF SELENA GOMEZ!
Now, the official look Selena Gomez is going for is called a "lob," which is short for "long bob" and long for "LB" and super short for "Long Bob Silver." Honestly, the name is pretty self-explanatory. Just imagine a bob and then imagine if that bob was like, "EFF IT! IMA GIVE 110 PERCENT TODAY!!!"
It looks effing immaculate.
Today, Gomez showcased the full potential of her long bob by straightening it and posting it on Instagram.
BEHOLD THE POWER OF THE LONG BOB!
We all about dis bob or does Selena's hair need a "revival"?
*silently prays Selena does not cut it any shorter.*