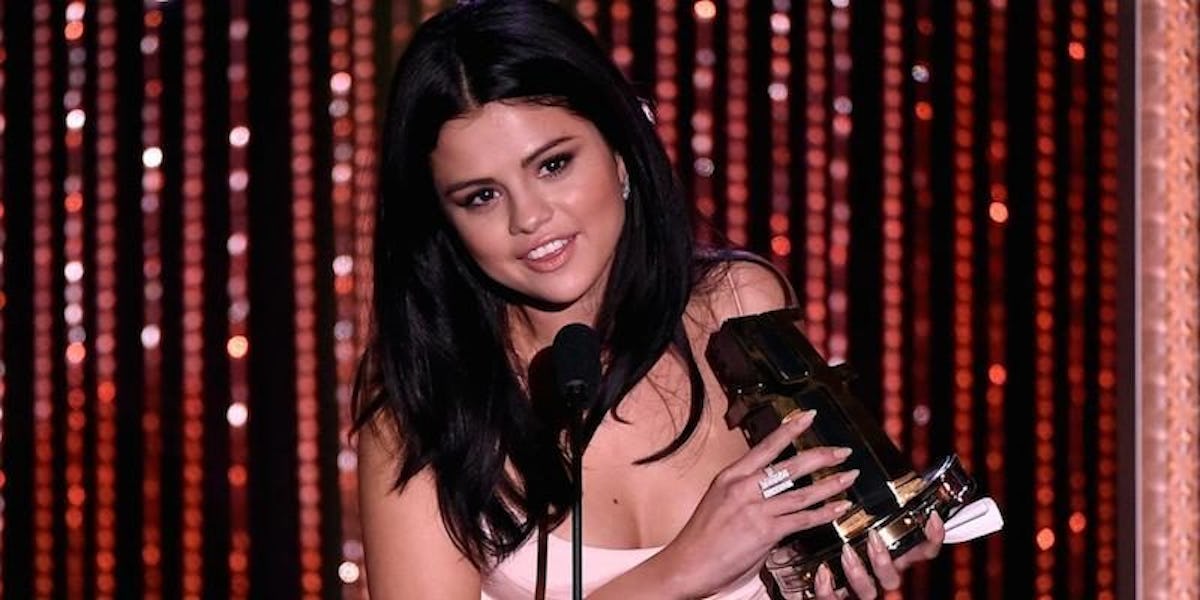 Selena Gomez Was All Of Us When She Totally Fangirled Over Amy Schumer (Video)
At Sunday's 19th annual Hollywood Film Awards, Selena Gomez lived the dream of every young woman when she presented "Trainwreck" star Amy Schumer with the Hollywood Comedy Award and publicly professed her love for the comedian.
Selena went off-script, promising to eventually read from the prompter before launching into a brief ode to Amy.
She gushed,
Amy, you've inspired me to not take myself too seriously. When I've sat on my couch endlessly kind of depressed about certain things you've constantly made me feel like I'm a badass even though, most of the time, I'm not. You say the things I wish I could say, and you never, ever make me feel bad for anything that I do in my personal life, even though you don't know me.
UM, YES, AGREED. AMY FREED US FROM THE PRISON OF SOCIETY AND TURNED OUR INNER MONOLOGUES INTO OUTSTANDING TELEVISION.
Amy tweeted a photo of "angel" Selena handing her the award.
Great, another pair of amazing celebrity besties to get insanely jealous of until our heads explode.