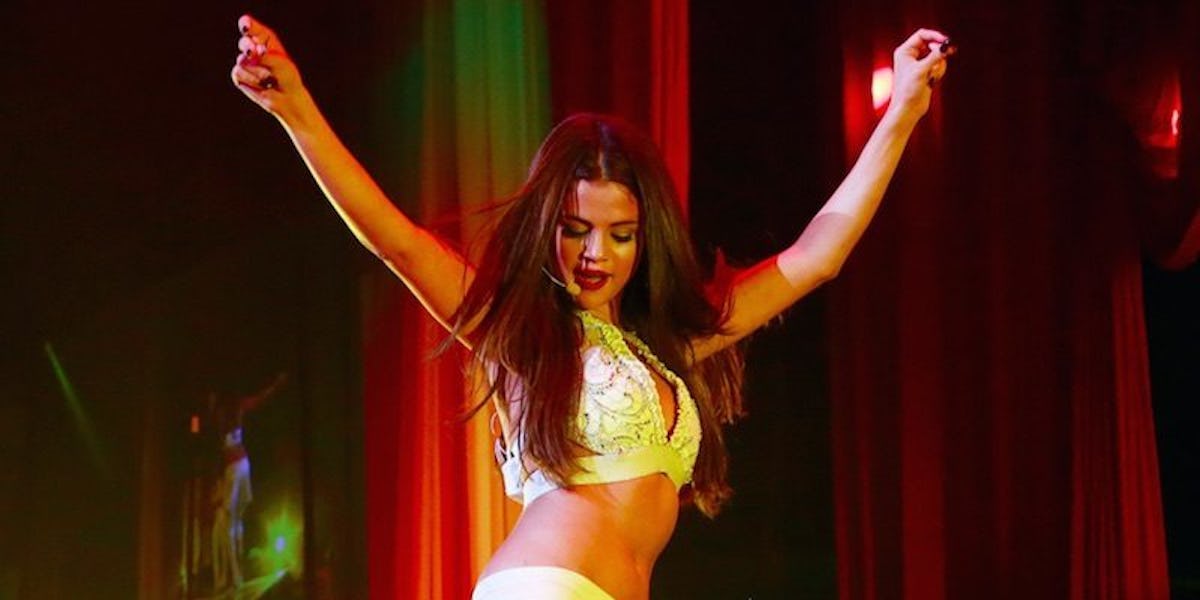 Selena Gomez Is Literally All Of Us Dancing To Rihanna On A Table
Getty Images
Since Rihanna dropped "Work," we all noticed the single was not only instantly ubiquitous but also impossible not to dance to -- no matter how hard we try.
Selena Gomez reportedly fell victim to the increasingly popular and totally involuntary practice of whining while pretending to know the lyrics to "Work" at a Texas bar during an apparent celebration f0r her cousin's engagement.
She jumped on a table at the Reata rooftop in Fort Worth and danced her heart out in a turtleneck sweater, proving once and for all she does not sweat.
The same night, newly affianced Priscilla DeLeon posed beside her pop star cousin and flashed her gorgeous ring.
The "Hands to Myself" singer captioned the photo,
We have waited our whole lives for this #whyamIactinglikeigotaring
Uh, Selena, you don't need a ring when you already have the moves.
Citations: SELENA GOMEZ TEQUILA + DANCING (TMZ)