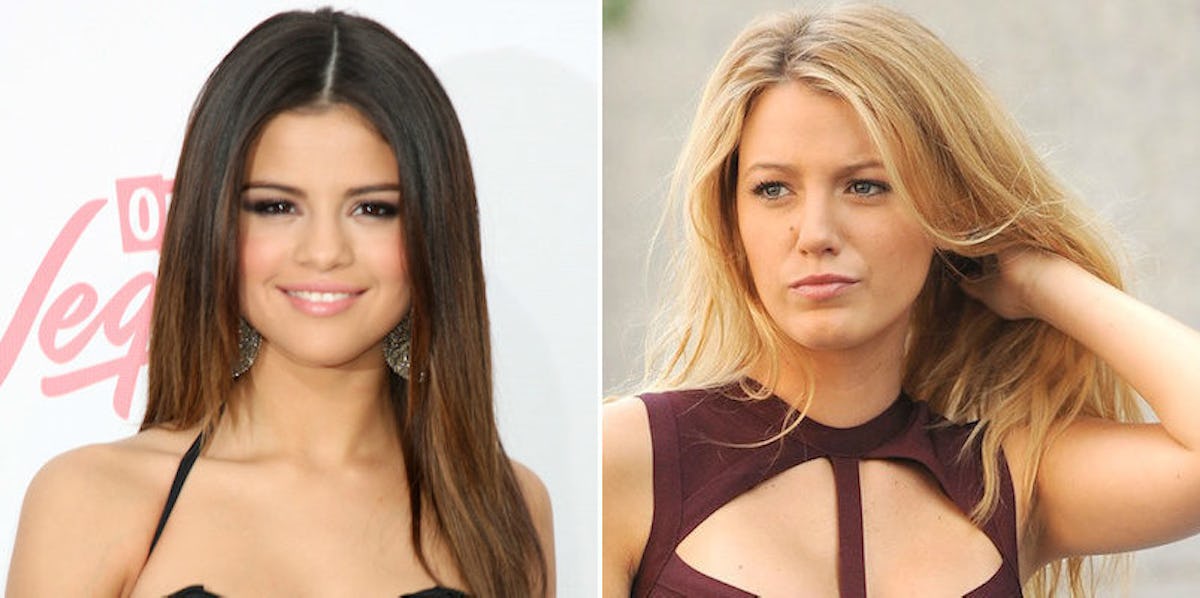 Selena Gomez Says She Envies This One Thing About Blake Lively
Shutterstock
SELENA MARIE GOMEZ, YOU STOP THAT RIGHT NOW.
Your hair is EFFORTLESSLY GORGEOUS, and you are NUTS if you think anyone else's hair will make you happier, KWEEN.
In a recent interview with ELLE, the singer admitted she seriously envies Blake Lively's and Rachel McAdams' delicious mermaid hair.
The "Hands To Myself" singer told the magazine,
Blake Lively. I've never met her, but I just love her hair. I think she's got beautiful, effortless hair. I think she's super beachy. I also really love, love, love Rachel McAdams, and the reason why I love her hair is because she can always change it up, and… she's always changing her hair. It's like short and long and beautiful. She's kind of classy that way. Those are two people that are not my friends, but I love them, and I think they have really good hair.
Gomez admitted she'd go blonde for a movie role, but otherwise plans to keep her natural, dark color.
She explained,
I love my hair. I definitely think it's my staple piece. It's something that makes me feel like me, but when I'm acting or doing anything for a role, obviously I can't ever say that I wouldn't do it, but it would have to be for something like that.
SELENA, MAMA...
YOUR HAIR...
IS FREAKING...
PERFECTION...
EVERY...
DAMN...
...DAY.
If you are still wishing Selena and her gorgeous hair will get back together with Justin Bieber, check out the Elite Daily original video about celebrity breakups we're still not over.
Citations: Selena Gomez Talks Burrito Sweat Beds, Overnight Makeup, and Hair Envy (ELLE)