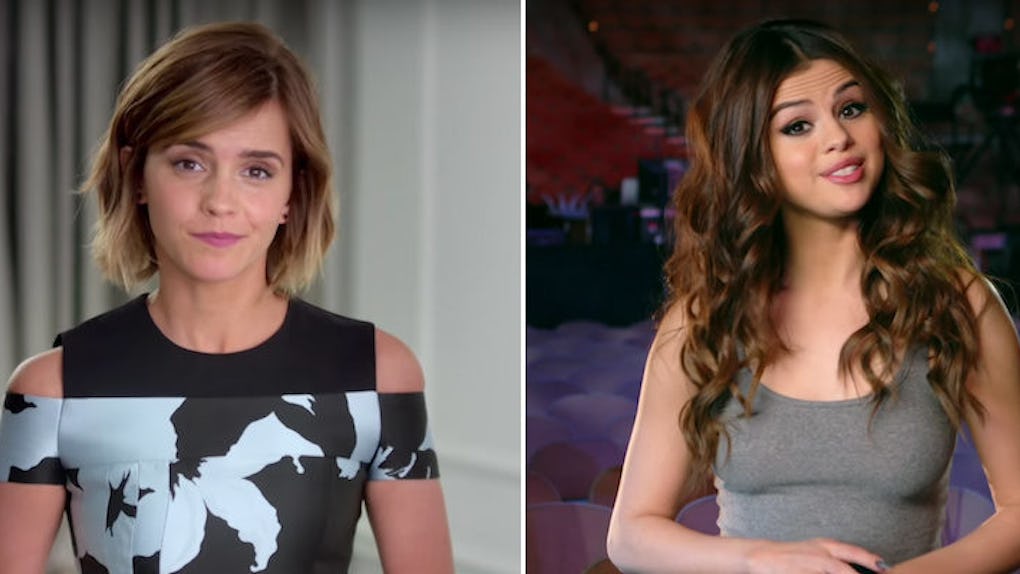 YouTube
Selena Gomez And Emma Watson Send An Empowering Message In This New Campaign
So many women have female role models who helped shaped them — including Selena Gomez and Emma Watson.
As part of a nonprofit campaign called Lean In, Selena and Emma joined other celebrities like Kerry Washington, Serena Williams, Eva Longoria, Lena Dunham and Megyn Kelly in a video thanking those women who inspired and helped them.
Emma shouts out Sofia Coppola for supporting her work and being her inspiration and Selena acknowledges all of the women on her team, saying,
The women I work with are everything.
Meanwhile, Serena Williams cites her sister Venus as her inspiration, making me cry about how perfect they are.
The idea of the campaign is if women "lean in" and work together to support each other, we will all reap the benefits.
The organization encourages women to discuss their challenges with other ladies in their lives.
It urges women not to see other women in their field as rivals, but as allies to make this a better world for everyone.
Personally, I can't think of a more loving and uplifting way to combat sexism.
To find out how to get more involved in the campaign, visit the Lean In website.
Citations: Facebook's Sheryl Sandberg says losing her husband has been a 'challenge' as she launches new women's campaign (The Daily Mail)