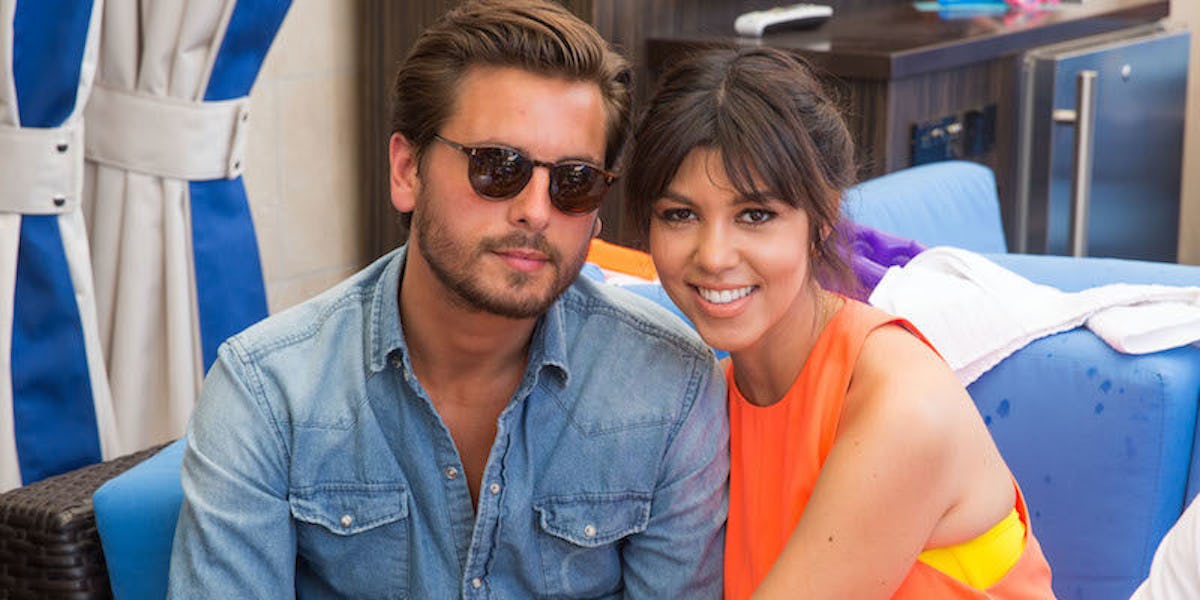 Scott Disick Had The Most Adorable Birthday Celebration With The Kardashians
REX/Shutterstock
So, yesterday, May 26, was Scott Disick's 33rd birthday.
There are a lot of ways you could have celebrated this occasion. For instance, my co-worker wrote an open letter to Scott. Myself, I went about my day as usual and hardly thought about the man at all.
As for the Kardashian-Jenners, the family all got together to celebrate Kourtney Kardashian's ex and arguably worst baby daddy ever.
Thank God the whole thing was captured on Snapchat and Instagram so us common folk can relive the party, am I right?
First, though, a quick roll call of who was there: Scott (obviously), Kourtney, Scott and Kourtney's daughter, Penelope, their son Mason, Khloé Kardashian, Khloé's ex French Montana, Kris Jenner, Kris' boyfriend Corey Gamble, Kylie Jenner, Kim Kardashian and North West.
Got all that? Good, let's look at the pics.
First, the family bonded in the car on their way to dinner over some cigars.
Then, the whole family went to dinner in Malibu, CA. Scott got a cute family selfie with his daughter, Penelope.
Kourtney and Khloé were looking stylish for the night, of course.
And Kim was looking fab, too, in her white lace dress with matching choker.
And later Kim gave Scott a sweet birthday message on her Instagram.
Happy Birthday Lord!!! Spending all day trying to find the right pic to post made me remember all of our amazing memories as a family! Love you HBD
TBH, I'm not sure what Scott's done to deserve any of this love, but I guess birthdays are special exceptions. So, happy birthday, Scott!
Citations: Scott Disick Celebrates His 33rd Birthday With the Kardashians: See the Sweet Pics! (Entertainment Tonight)