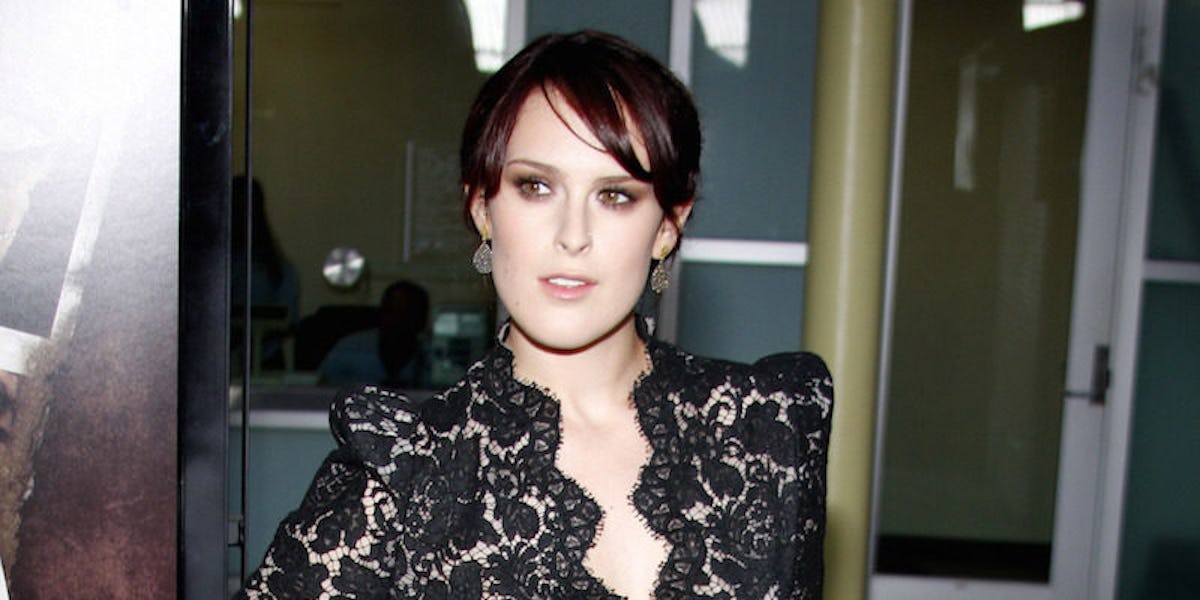 Rumer Willis Just Accused Vanity Fair Of 'Bullying' Her With This Photograph
Shutterstock
Rumer Willis is taking a stand against body-shaming through unwanted photoshopping.
The daughter of Demi Moore and Bruce Willis has a message for all photographers, magazines, print ad companies and anyone else with a computer and the cut+paste function: Stop photoshopping people without their knowledge.
During a recent shoot for Vanity Fair, Rumer was photographed by Mark Williams and Sara Hirakawa with her sisters Tallulah and Scout in the back of a vintage car. While the photo does look great, after the shoot she allegedly had her face digitally retouched by the magazine, which gave Rumer a smaller jawline completely without her knowledge.
Rumer took to Instagram to call out Vanity Far for photoshopping her without asking her first, using the situation as a chance to call out this form of body-shaming that is all too common in the industry.
The post has since gone incredibly viral with Willis supporters showing their love in the comment section and liking the picture over 9,000 times.
This is far from the first time a celebrity has taken a stand against having photos retouched without prior knowledge.
In 2015, Zendaya famously posted an Instagram photo with the caption,
Had a new shoot come out today and was shocked when I found my 19 year old hips and torso quite manipulated. These are the things that make women self conscious, that create the unrealistic ideals of beauty that we have. Anyone who knows who I am knows I stand for honest and pure self love. So I took it upon myself to release the real pic (right side) and I love it Thank you @modelistemagazine for pulling down the images and fixing this retouch issue.
In a tweet sent out back in 2014, Lorde also notably took a stand against photoshopping her skin.
Hopefully Hollywood gets the message and ends this form of "bullying" soon.
Citations: Rumer Willis Slams Photographer for Photoshopping Her Jaw Line It Is a Form of Bullying (E! News)