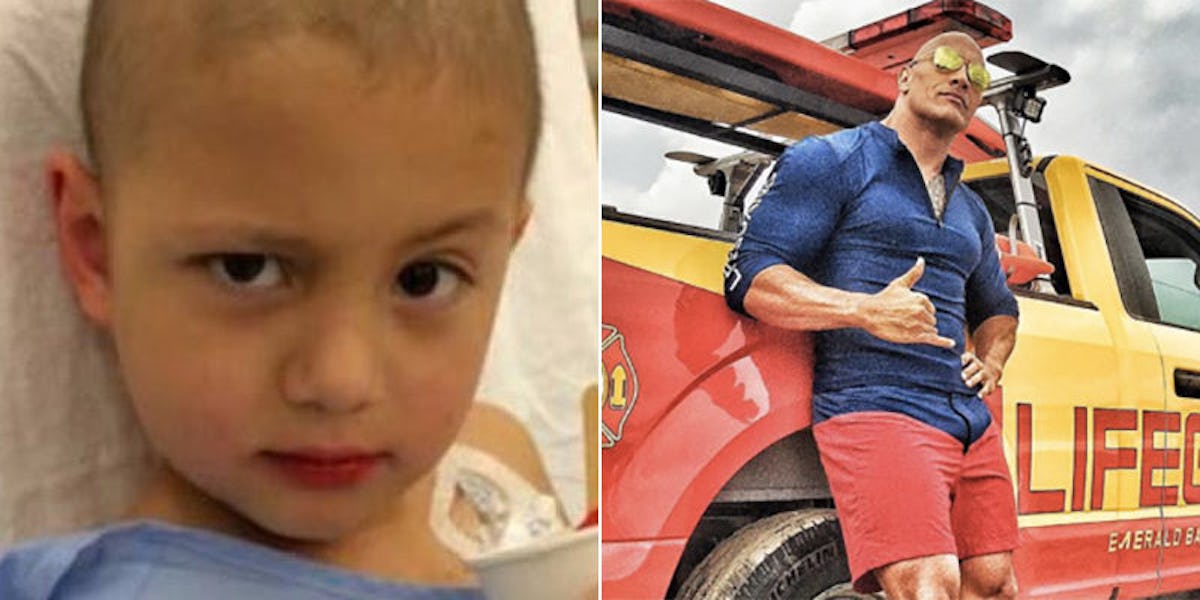 The Rock Invited A Young Cancer Patient To His 'Baywatch' Movie Set
Instagram
The Rock has never gone all Hollywood on us, which is why he is one of our favorite people ever. This next story solidifies his status as the number 1 best celebrity around.
When The Rock heard that 7-year-old Tater, who has been fighting cancer for four years, wanted to meet him he of course pulled some strings and made something amazing happen.
It all started when Tater's family started a social campaign on Facebook to get The Rock's attention:
Help Tater meet Dwayne The Rock Johnson! Our friend Gabriel, aka "Tater," has shown his strength in fighting cancer for... Posted by Children's Hospital at Erlanger on Wednesday, February 17, 2016
It was only a matter of time before The Rock took notice.
The Rock said,
Tater! Guess what buddy? I'm coming to meet you!! I want you to be my special guest on our #BAYWATCH set in Savannah, GA. Everyone on set is excited to meet you... especially the pretty girls! Uh oh Tater, not only am I super pumped to meet you, but I'm a big bald headed LUCKY DUDE to meet you as well. Big man you're way stronger than I'll ever be and you better get ready, because I hug like a bear! Can't wait to meet you Tater and your family big man! Stay strong! Your buddy ~ DJ PS: Your nickname 'Tater' is almost as cool as 'Rock'. Actually it's way cooler.
The Rock is one of the few celebrities that not only genuinely cares about all his fans but is also always willing to go that extra mile.
Not only will Tater get to spend the entire day with his hero, but he's also going to get to see him in action. Who knows, maybe Tater will be the next big movie star.