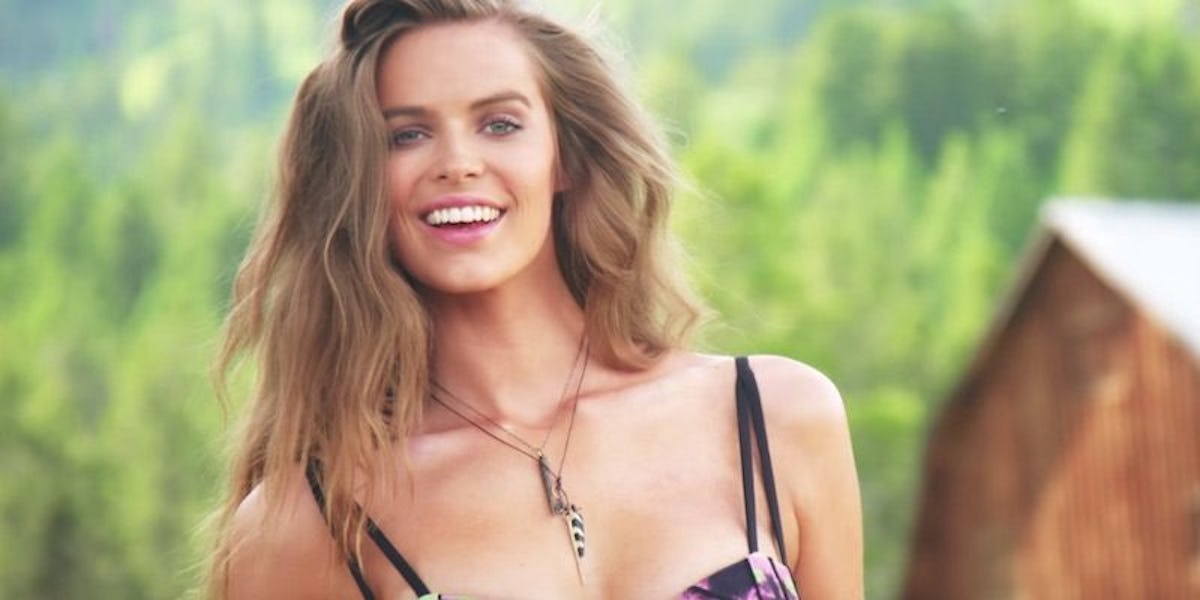 Sports Illustrated Model Robyn Lawley Thinks 'Plus-Size' Is Antiquated
Last year, Robyn Lawley became the first "plus-size" model to ever be featured in Sports Illustrated magazine. But at a size 12, Lawley doesn't think she should be defined as such — in fact, she thinks we should do away with the label altogether.
E! News caught up with the Australian stunner earlier this week as she got ready for the magazine's annual Swimsuit Issue party.
Despite it being "an honor" to be the first of her body type to be featured in the magazine, Lawley explains,
[the plus-size label] was given to me because models are literally half my size. Compared to regular models, who are incredibly skinny, I look plus to them. But to the average everyday person, I'm just like them. So it's a tag we don't really need.
The beauty insists her size is "quite common" outside of the modeling industry. However, she says, curvy women tend to be underrepresented, because the industry is "so stuck" on the idea that thin bodies are somehow better.
While being unfairly labeled as plus-size can be frustrating or discouraging, Lawley says it's important to,
...accept your natural body weight…and work with what you have.
In other words: Own your body, love it, and forget about the labels others may put on it. Because if you're comfortable and confident, that's all that matters.
Watch Lawley's interview with E! below.
Citations: Sports Illustrated Swimsuit Model Robyn Lawley: Don't Call me "Plus-Size" (E! News)