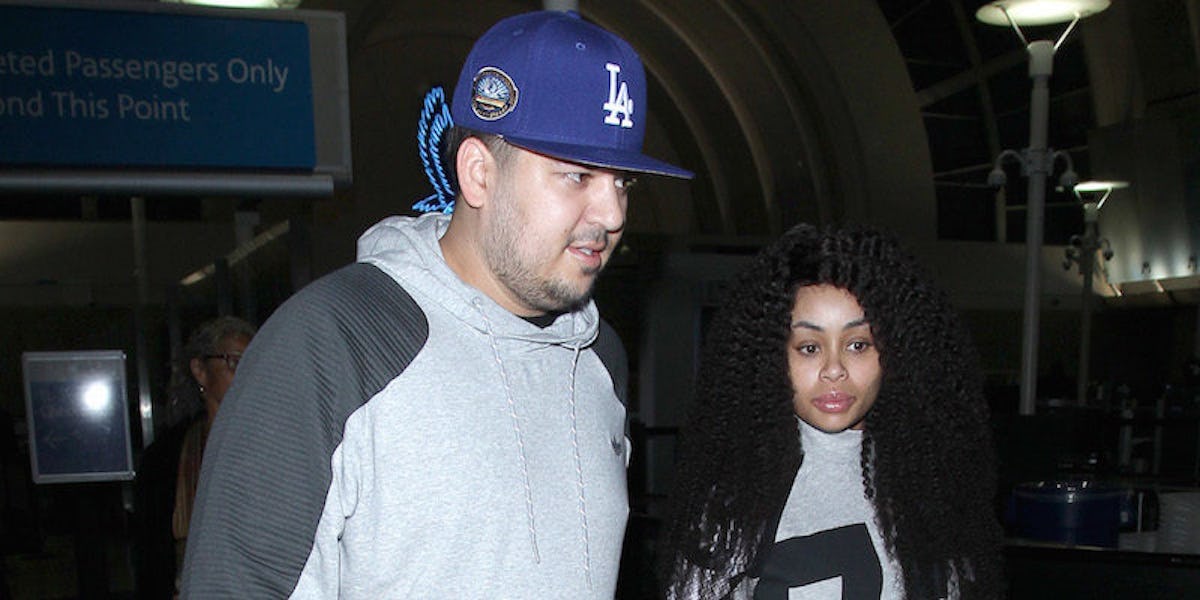 Rob Kardashian Went All Out To Celebrate Blac Chyna's Birthday
REX/Shutterstock
F*ck. Rob Kardashian just ruined the art of getting a birthday present for your significant other. Good luck coming remotely close to the bar he just set, dudes.
As it is, getting a birthday present is a bit of a nerve-racking experience. How do you sum up years of friendship/dating/engagement/marriage/being your accountant into one singular gift?
I mean, I know people always act like they don't want big or symbolic things, but they're liars. Of course, they want big and symbolic. Most people essentially want the Statue of Liberty gifted to them on their birthdays but in the forms of heartfelt products involving cute inside jokes that have intrinsic monetary value and will make all their friends jealous.
Good luck finding the center of that gifting Venn diagram. Oh, what? Rob Kardashian found the center? Eff, that rich dude would.
It was Blac Chyna's birthday yesterday, and according to her Snapchat, Rob didn't just go all out, he essentially opened up a mini-flower shop in the foyer.
How the hell are men supposed to compete with the beautiful, private cake he got her?!?!
Rob got her 28 different arrangements of flowers with 28 different notes, giving you 28 reasons to just give up when buying a gift for your girlfriend or boyfriend.
Rob. Went. All. F*cking. Out.
Maybe just get your girlfriend a super nice gift card?