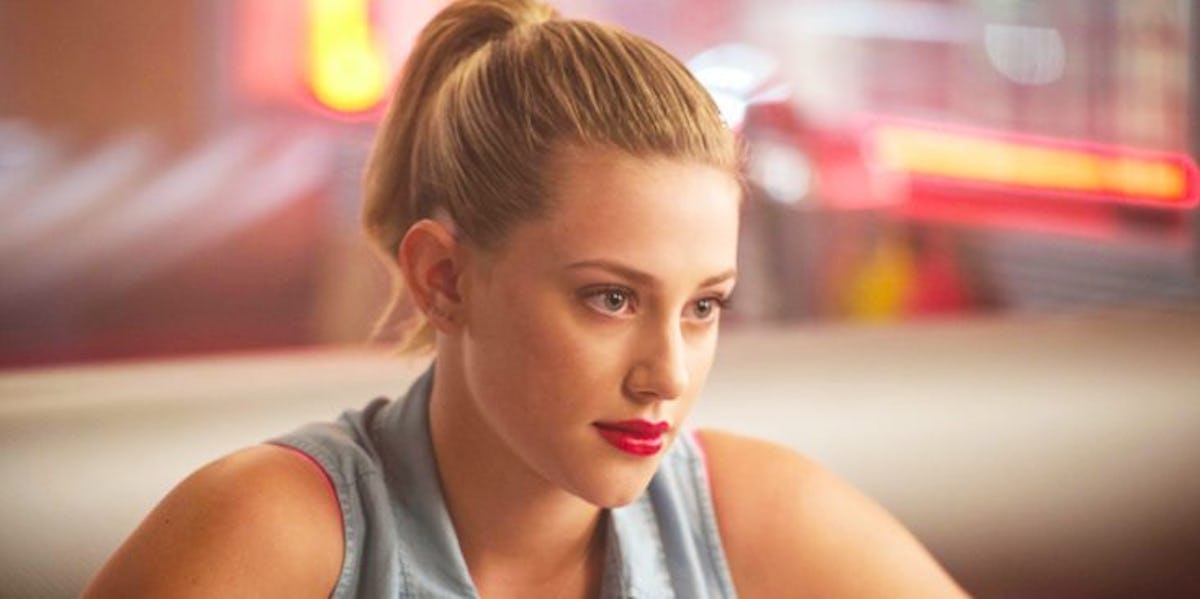 This 'Riverdale' Actress Almost Played Betty And We're Shook Over It
CW/YouTube
In 2017, there are only a few things we as a people know for sure: 1) Betty White is a national treasure and must be protected at all costs, 2) Carly Rae Jepsen's 2015 magnum opus E•MO•TION has still not received the credit it deserves for reinvigorating the pop music industry, and 3) Lili Reinhart is the perfect Betty Cooper on Riverdale. What if I told you, though, that someone else almost got the part of Betty Cooper? That's right, according to a recent Q&A on YouTube, Madelaine Petsch almost played Betty Cooper on Riverdale.
I know, it's hard to imagine now, but Madelaine Petsch — who plays the manipulative, obnoxiously rich, crimson-haired vixen Cheryl Blossom — almost landed the part of Riverdale's heroine and one-half of the Bughead romance instead. Talk about polar opposite characters, am I right? My brain is short wiring trying to picture Betty with Cheryl's signature red hair and lips. In a fan Q&A video on her YouTube page, the actress tells us,
I initially auditioned for Legends of Tomorrow, and I then got called in the same day for a producer session for that guest [role]. From there, I came in three days later for producers for Betty.
Obviously she didn't snag the part of Betty, and thank god because I can't imagine anyone else playing the malevolent heir to Riverdale's maple syrup throne. Petsch went on to say,
I'm pretty sure they always knew they wanted me for Cheryl; then, four months later, I came in for Cheryl!
Watching the video above, though, you can see how different the bubbly, sweet Madelaine Petsch is from her on-screen alter ego; in fact, she actually appears to be more like Betty's character in real life. I guess that's just a testament to her acting abilities on the show. Petsch even responded to a fan who asked "What's the most common misconception about you?" by saying,
People really think that I'm Cheryl in real life, and what we have to realize is that when someone's playing a television character, they're not actually that character in real life.
One way or the other, I'm glad Petsch is the Cheryl Blossom we love to hate and Lili Reinhart is the Betty we just love to love. Who knows what could happen in Season 2, though. Maybe we'll see more of "Dark Betty" and a whole new side of Cheryl? If there's one thing we've learned for sure, it's that anything is possible in Riverdale.