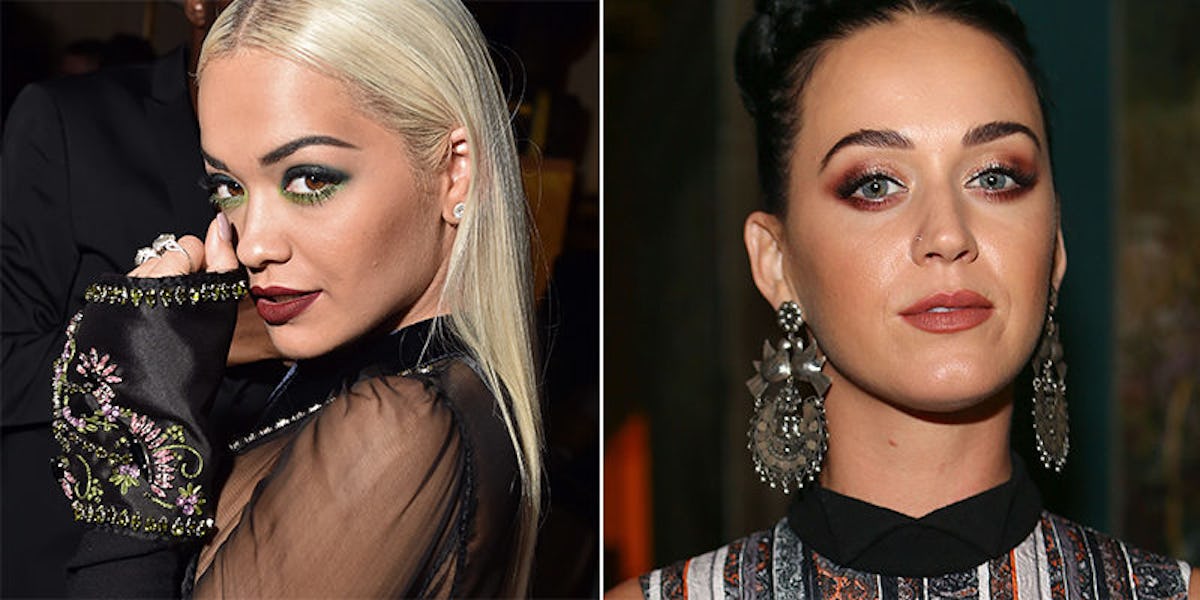 Rita Ora And Katy Perry Told Us They Aren't Becky In The Most Hilarious Way
REX
We get it, Rita Ora, you're definitively NOT Becky With The Good Hair.
Just in case her direct Twitter address to members of the BeyHive and her Snapchat with Beyoncé's actual, live, warm, human body (captioned "Family") weren't enough proof she isn't the reviled Lemonade mistress, Ora spelled it out for conspiracy theorists with a "NOT BECKY" name tag.
Last night, after the Met Gala, the 25-year-old singer was spotted wearing the tag pinned to her ~sexy garbage bag~ outfit on her way to an after-party.
Katy Perry also stepped out in the non-name tag, even though none of us considered her Becky in the first place.
"Not Becky" Savage @katyperry pic.twitter.com/k3Th2GrTnT — GiNA (@rihftperry) May 3, 2016
If these little labels are about to become a thing, someone needs to send one to Taylor Swift so she can wear it over her "no its becky" shirt, finally creating an outfit that reads, "NOT BECKY… no its becky" or, depending on the placement of the pin, "no its becky… NOT BECKY."
So, so, so satisfying.
Citations: Rita Ora Is Now Wearing a "NOT BECKY" Nametag (Cosmopolitan)